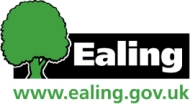 Ealing council has taken action to enforce the removal of 15 tonnes of rotting rubbish and waste from the rear garden of a resident's home, which included flammable gas bottles, broken lawnmowers and a dead animal.
The council took action after complaints were received about potential safety hazards and fire risks at the property in Kings Avenue, Greenford.
An untidy land notice was served by the council, after several requests to clear the waste and rubbish were ignored.
Property owner, Mr Williamson, failed to comply with the notice which requested clearance of the waste and rubbish within a two month period.
In April 2014, council planning officers and specialist contractors entered the rear garden of the property, under powers of entry within the Town and Country Planning Act.
As council officers cleared the rubbish, several health and safety hazards were identified including old car parts and building waste.  The cost of the large scale rubbish clearance, which totals £15,000, will be charged to the Mr Williamson and placed as a charge on the land if it is not paid within four weeks.
Pat Hayes, executive director of regeneration and housing, said: "The accumulation of tonnes of rubbish was not only unsightly but could potentially have put other residents at risk.
"The property owner was given plenty of time and several opportunities to clear all the waste but failed to do so.  As a result, they will now have to pay £15,000 to cover the cost of the work undertaken by the council.
"I hope this is a reminder that the council has the legal powers to take action to deal with excessive hoarding of waste material when this starts to impact on the well-being of others".