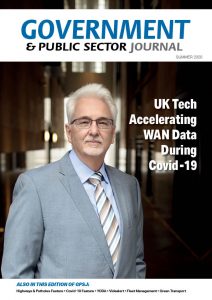 The Government & Public Sector Journal is read by chief executives, executives, senior managers, heads of departments, officers, buyers and specifiers, project managers and more, working in government and public sector bodies such as local authorities, councils, NHS trusts, educational establishments, emergency services, defence and research establishments, plus more.
Departments include: IT, Highways, Traffic Control, Parking, Technical Services, Education, Leisure & Amenities, Parks, Social Services, Cleaning, Housing, Property Maintenance, Estates Departments, Facilities, Architects, Building Services, Museums and Galleries, Transport and Fleet Services, Lighting, Acquisitions, Finance, Emergency Planning, Press Offices and more. This also includes private sector businesses, charities and other organisations.
Online Readership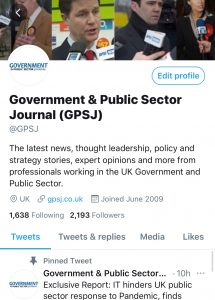 Many articles and advertisements featured in the printed journal also appear on the GPSJ website and in the online digital edition. Other stories of interest appear online regularly.
Many are featured in our email newsletter along with other relevant stories and information for our subscribers.
We have over 6600 direct followers on our LinkedIn and Twitter social media sites, this is growing in strength week by week.
Online coverage has the ability to get your news and features out quickly to our  government and public sector readers and many more.
(56,000+ readers)*
*Based on

quarterly

 readership figures for print, digital, online and newsletter audience.