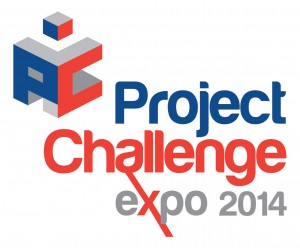 Project Challenge EXPO Autumn 2014 
A leading resource for project, programmes and process professionals
14th to 15th October 2014, Olympia, London
FREE entry for delegates
In the modern public sector project management is no longer an isolated function. Today, project, programme and process management are considered core components of successful strategy and accountable delivery.
Granted, the project management sector is thriving. The Project Management Institute (PMI) predicts that by the year 2020 15.7 billion new project managers will be needed to fulfil demand in a skills sector set to grow by US$6.61 trillion. If we fail to meet that challenge, a staggering $3.44 billion of GDP will be at risk.
Yet even in this context, project failure rates remain alarming. Up to 70% of projects worldwide risk failure according to KPMG, Gartner and McKinsey and Company. The reasons are complex, but one thing's for sure: in the future the project manager who is equipped with advanced knowledge and evolving techniques will be the project manager who wins.
Featuring 40 free seminars from eminent speakers, plus an exhibition floor packed with leading suppliers, new market offerings and advanced PM solutions, Project Challenge EXPO is widely regarded as the leading resource for professionals keen to hone their skills, develop their organisational strategy, and break the project failure cycle once and for all.
2014 Presentations Preview
Global Trends in Project Management
Philip Diab, former Chair of the PMI Global Board of Directors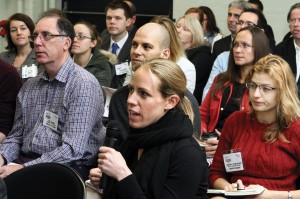 Explore the major themes emerging from PMI's Pulse of the Profession® research plus data from IBM, McKinsey, and the Conference Board, for a global benchmark report on major trends in project management.
PRINCE2® Agile – There's a New Kid on the Block!
Keith Richards, Director, Keith Richards Consultants KRC and
Mike Acaster, PPM Portfolio Manager, AXELOS
AXELOS is developing a PRINCE2 Agile manual and qualification, for PRINCE2 practitioners looking to incorporate Agile approaches and techniques. As the demand for Agile in complex situations grows, this combination may be just what organisations are looking for!
Building a Clients Project Control Function
Simon Springate, Head of Project Controls, Europe, CH2MHILL
CH2MHILL supports iconic projects including the Olympics 2012, CrossRail, HS2 and Thames Tideway. They share their expertise on how to bring people, tools and process together in a harmonious and productive manner.
Automating Governance Using PPM systems
Guy Jelley, Chief Executive Officer, Project Portfolio Office
Project Portfolio Management (PPM) gives better control of projects, but can automation be used for complex decisions like project stage gates or key document approvals? With examples of positive outcomes of project governance automation.
>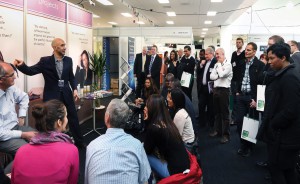 Project Challenge EXPO Autumn 2014
Making the programme visible – enabling Enterprise-level
Making the Programme Visible – Enabling Enterprise-Level Decision-Making
Richard Butterfield – Service Development Director, Amey Consulting, Rail and Strategic Highways
As one of Network Rail's largest suppliers, Amey is pursuing an enterprise approach to the management of its complex portfolio of projects and programmes, enabling executive level focus on critical milestones and critical resource allocation.
Plus many more…
Agile • Beneficial Change • PPM • Sponsorship • Risks and Benefits • PMO • Integrated Assurance • Project Controls • Recruitment • CIPD
Exhibitors from the worlds of:
• Change Management
• Consulting
• Cost Control
• Enterprise Management
• Portfolio Management
• Prince2
• Process Management
• Programme Management
• Project Management
• Recruitment
• Resource Management
• Risk Management
• Training
Don't forget, registration for Project Challenge EXPO is completely free for delegates. Visit www.projchallenge.com and click on register to secure your place.
Follow Project Challenge EXPO:
Web: www.projchallenge.com
Twitter: @projchallenge, #projchallenge