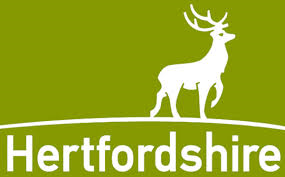 Hertfordshire County Council is delighted to have been awarded a grant of £4.86m to revolutionise children's social care in the county.
It is the highest of any grant awarded to local authorities in the UK from the government's Children's Social Care Innovation Programme.
The money will fund a ground-breaking change in the way we approach child protection and improving the lives of vulnerable families across the county.
"We are planning a completely new way of working for social workers, which represents a great hope for the future," said Richard Roberts, Cabinet Member for Children's Services.
"Our pioneering new approach will cut down on red tape and free up our social workers to spend more time with families. We will also be working closely with our partners to ensure vulnerable families get all the help they need, when they need it.
"This grant is the result of the hard work of staff and, crucially, our partners in health and the police and reflects the government's faith in our innovative plan to improve the health, education and wellbeing of more than 1,000 of our highest risk children and families.
"I am delighted that we have received this money to help us press ahead with our plans, which will give hundreds of children a better start in life. We hope it will become a model for other areas of the country to follow."
The grant will allow us to extend the work of our safeguarding teams across the county. The teams will now be joined by community psychiatric nurses and domestic abuse specialists, who will all be trained in new ways of supporting families.
The safeguarding teams will work alongside schools, children's centres, health visitors, police officers and the voluntary sector to make sure children in Hertfordshire have the opportunity to live in a caring home where they can thrive and prosper.