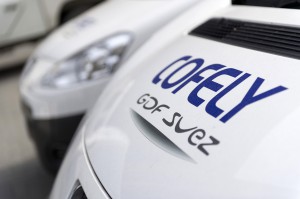 Cofely GDF SUEZ has been awarded a contract by Royal Botanic Gardens, Kew (RBG Kew) to provide services across its estates. The contract includes the world famous Kew Gardens, as well as the 465 acre Wakehurst Place.
The partnership will see Cofely delivering a wide range of fabric, mechanical and electrical maintenance. This is to include buildings such as the Palm House (a Victorian Glasshouse), the Herbarium (which houses over seven million specimens and plays a central role in research into plant biodiversity on Earth) and the Millennium Seed Bank (a new building which focuses on global plant life faced with the threat of extinction and plants of most use for the future).
Cofely will employ a site team of 27, who will travel around the extensive grounds using bespoke bicycles and electric vehicles.
Royal Botanic Gardens, Kew, Director of Corporate Services, Jill McLaughlin commented: "The unique nature of the RBG Kew requires a facilities management partner that truly understands our requirements and priorities – with the inherent flexibility and commitment to meet them. Cofely has demonstrated a willingness to engage at all levels, which will form the basis of a strong partnership going forward."
Cofely's CEO Wilfrid Petrie added: "We are delighted to have been awarded this prestigious contract, which builds on an established relationship between our two organisations. Our experience of maintaining complex environmental conditions in many other heritage establishments and the ability to adapt our service delivery to suit clients' specific needs will prove invaluable in meeting RBG, Kew's requirements."
For further information visit: www.cofely-gdfsuez.co.uk