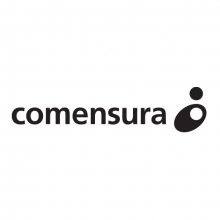 Comensura, a labour supply management specialist, expands its leadership in helping the UK public sector procure and manage temporary staffing needs, with three places on new frameworks –MSTAR2, the Cirrus Consortium and National Procurement Service for Wales.
Comensura has retained its position on the highly successful Managed Services for Temporary Agency Resources (MSTAR2) national framework as a 'best value' provider in both lots it tendered for. The first lot is Neutral Supply Chain Management, where public sector organisations can call off directly with Comensura for a neutral vendor managed service without the need for further competition. The second lot is Supply Chain Optimisation (Hybrid), new with MSTAR2, where public sector organisations can define a sourcing strategy using a combination of procurement models depending on their temporary resourcing objectives.
Achieving an impressive score of 93%, Comensura has been appointed to Lot 11: Neutral Vendor of the new Cirrus Consortium Framework, which enables members – Registered Providers of Social Housing, Local Authorities, ALMOs and NHS Trusts to appoint a provider without the need for lengthy and expensive tender processes.
Finally, achieving the highest score out of the three appointed providers, Comensura has also been appointed to the National Procurement Service (NPS) for Wales new managed services framework for the provision of agency staff, through which it will give many public sector organisations across Wales access to temporary staff.
Jamie Horton, Managing Director of Comensura, said: "We're delighted to have secured our place on three key frameworks in the public sector. Our appointment to the frameworks and the high scores that we achieved are testimony to the high quality, yet excellent value for money service we can provide to public sector organisations.
"Public sector organisations require access to temporary staff to enable them to deliver public services cost effectively. We have proven experience of procuring temporary labour from recruitment suppliers in an efficient and cost-effective manner for public sector organisations."
The Cirrus Consortium Framework runs until March 2019; the MSTAR2 Framework runs until at least April 2017; and the NPS for Wales Framework runs until at least April 2018.