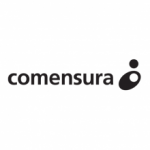 Temporary labour supply management specialist, Comensura is pleased to announce it has been awarded a place on the Crown Commercial Services (CCS) framework for the provision of temporary healthcare personnel.
Comensura successfully tendered for a neutral vendor managed service for the procurement of all health and social care job roles and pay bands on the Multidisciplinary Temporary Healthcare Personnel framework. The temporary roles included as part of the framework include; doctors, consultants, dentists and GPs; emergency services personnel; nursing and midwifery personnel; and personal social services personnel.
Through its effective contract management approach and sourcing strategy involving a supply chain of specialist recruitment agencies, Comensura can help NHS organisations successfully achieve their temporary staffing needs. In addition, any organisation that chooses to work with Comensura will benefit from its tried and trusted c.net technology, which offers 100% visibility and control of expenditure on all temporary staff.
Jamie Horton, managing director, Comensura, said: "We are thrilled to be appointed to this CCS framework. There's been a lot of coverage in the media about the use of temporary labour in the NHS. We firmly believe this framework is the vehicle NHS Trusts need to gain greater control of temporary recruitment expenditure and assist with improved workforce planning.
"Comensura has proven experience of managing the supply of hundreds of different job titles, pay grades and types of temporary employment, from Pay As You Earn (PAYE) temporary workers through to limited company contractors. We believe it is these skills and experiences that we can bring to the NHS to help it meet its long term efficiency targets."
The framework agreement is for an initial four year period.
CCS works with both departments and organisations across the whole of the public sector to ensure maximum value is extracted from every commercial relationship and to improve the quality of service delivery. The CCS Multidisciplinary Temporary Healthcare Personnel framework provides healthcare organisations with a compliant and cost-effective route to their temporary staffing requirements.