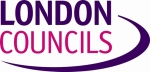 Following the Autumn Statement, Councillor Ray Puddifoot MBE, London Councils' executive member for adult social care, said:
"The Autumn Statement did not acknowledge the pressures facing adult social care services up and down the country. In London alone the cumulative funding shortfall for adult social care will be at least £800 million by the end of this Parliament.
"Failing to address growing demand for and additional financial burdens on adult social care services will place further strain on the NHS, weaken the care market and deprive vulnerable people of essential care, resulting in poorer general health and services that are not fit for purpose.
"There is still time for government to act by supporting London's case for devolution of powers and responsibilities linked to the capital's health and care system. This will make it possible for London to transform services through quicker and deeper integration of health and care services, which is critical to the long term improvement of health of Londoners and sustainability of services."