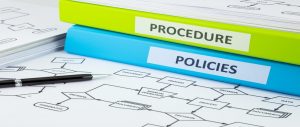 Lambert Smith Hampton, the professional services organisation, has praised EssentialSkillz for its easy-to-use software which has given them automated compliance on its business-critical policies.
Lambert Smith Hampton employs 1,300 people across 34 offices. It required a new policy and training software. The system had to provide an audit trail and verify if employees had read and agreed to policies. The software needed to cut cost.
The company had used the O-LAS Learning Management System from EssentialSkillz for several years. It extended its use to WorkWize, the compliance software which automates the roll-out of policies, procedures and risk assessments to employees. Initially it was planned to be used for its IT policy only. But having been so impressed with the functionality, the organisation now plans to use WorkWize for all its policies. These include Health & Safety and policies addressing broader issues such as Anti-Corruption, Anti-Bribery and Money Laundering.
WorkWize provides digital audit trails, so it's easy to manage compliance across the business and quickly address gaps in understanding and acceptance. Certificates are sent to everyone and archived online. A record of which version of the policy has been signed off and when is kept.
Christine Robertson, Associate Director at Lambert Smith Hampton, said: "WorkWize is really easy to use and I love that I can quickly edit and create content, which is something some other systems weren't able to do when we were comparing providers.
"It's all very well having policies, but you need verification to be compliant. Policies were previously on the intranet and employees were advised to read them, but there was no way to be certain they did. If someone doesn't comply, we may be required to take disciplinary action and we can't move forward without an audit trail."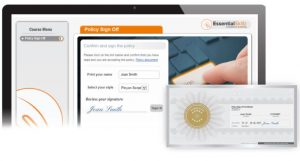 O-LAS is a powerful learning management system that handles training, provides extensive reporting functionality and automated training reminders for new and existing staff. Training reminders can be sent on an individual basis or by grouping employees based on their job role or office. eLearning courses from the extensive EssentialSkillz library can be edited using O-LAS, so every business can shape the training to suit them.
Christine continues: "As WorkWize and O-LAS can be accessed anywhere on any device, it's perfect for our busy staff, who can complete policy acceptance or training at any time, which is a huge benefit for us, as the more employees can be engaged, the better understanding they'll have. We're also able to keep track of CPD, which saves us so much time and resource.
"EssentialSkillz has the appetite to keep improving and updating content, which is great for us and offers everything we want. We are very happy with how it has slotted into our systems and processes and the customer support we've received has been brilliant."
Find out more about EssentialSkillz: www.EssentialSkillz.com