Reporter: Stuart Littleford
To the uninitiated, UK planning policy and its supporting legislation appears to be a bit like criminal law: clear rules that govern what is and is not permissible, effectively written in stone. And, just like criminal law, the reality, as a quick glance at a list of major planning legislation and policy documents released by successive governments over the past decade proves, is anything but.
With significant new planning rules – including legislation, statutory instruments, ministerial statements, case law, policy and national guidance – arriving, on average, around every 18 months, professional planners such as Fisher German partner Kay Davies are being constantly kept on their toes.
Grow with the change
In 2018, the government is making some significant revisions to the National Planning Policy Framework (NPPF) – unwieldy document titles and impenetrable acronyms are an occupational hazard for those in the planning profession – This is policy that was itself only introduced in 2012.
"The context we operate within is frequently changing," admits Kay. "We constantly have to be on the ball. So much of what we do has changed in the past 10 years and continues to do so."
That can sometimes lead to awkward conversations when a land owner finds that they can't get planning permission for a development that their neighbour was able to only a short time before.
Clarity is key
Unsurprisingly, communication skills are as important for professional planners as their technical expertise. Kay nods: "When we write a strategy letter whether for a small barn conversion or a large development scheme, we seek to ensure we provide the client with as clear an understanding of the route to achieve consent and to make the process as clear as possible." If Kay is at all exasperated by the succession of changes affecting her job, she doesn't show it. Instead, she focuses on the positives that have come from a decade of morphing planning legislation and policy.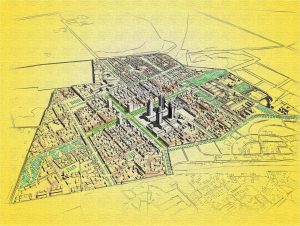 "The government is trying to make the planning system, more streamlined, easier for householders, more flexible to businesses and reinforcing its commitment to delivering the right homes in the right places," she states. "There are clear signs that local authorities are finally engaging in the process that will allow new homes to be delivered more widely.
The increasing recognition that just because you can't walk to a local shop or a school doesn't mean that a development is inherently unsustainable is so refreshing, and really helps land owners with small scale developments and conversions. Kay points out that while there was initial uncertainty about how Neighbourhood Planning, introduced by the 2011 Localism Act, would work in practice, Neighbourhood Plans are now taken very seriously and given significant weight. Kay encourages all those she works with to engage with them at an early stage.
Altering attitudes
"The tide is turning," confirms Kay. "Even the most stubborn local authorities who resisted any kind of development activity are now accepting the shift in planning policy and legislation changes but this has often been driven by planning appeals." And what of planning between now and 2028 – is Kay expecting the politicians to ease off the throttle? "I hope so!" she says. "However, given the government's commitment to housing delivery, it is likely that there will be more changes. There will certainly be some case law arising from the revised NPPF when it is published in its final format. The last 10 years have also seen much greater recognition of rural areas and that's likely to continue."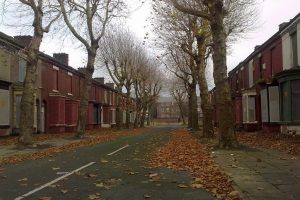 How planning has changed in practice – case study
One of the areas where there has been a significant shift in planning rules since 2008 is housing. In the issue of affordable housing in rural areas is now more widely acknowledged, though some local authorities have been quicker to accept the changes in direction than others.
A landmark barn conversion project Fisher German advised on illustrates some of the issues and how these have been resolved over time.
In 2008, detailed planning permission was approved for the conversion of derelict barns near a farm in Derbyshire into three residential units. However, the local authority believed that under the then current planning rules the development would require a payment from the landowner towards providing affordable housing elsewhere in the district. The sum calculated came to nearly £80,000. This threatened the viability of the project, though the project was subsequently put on hold as a result of the global financial downturn. As work had not started three years later, the planning permission lapsed.
When the plans were dusted down again in 2014, newly introduced permitted development rights, which in this case allowed the conversion of agricultural buildings for use as residential dwellings meant that, unlike in 2008, a full-scale planning application was not required.
This meant a considerable cost saving for the landowner. But the local authority refused the plans as the scheme was considered unsustainable.
Yet exactly the same development had previously been granted planning permission. When challenged, the local authority suggested that an affordable housing contribution could allow the conversion to go ahead.
In November 2014, the government issued guidance noting that local authorities were unable to demand such contributions for developments of 10 dwellings or fewer. So, Fisher German appealed the local authority's refusal, arguing that the proposals were fully compliant with the permitted development rights and that the scheme would not be unsustainable.
A government-appointed planning inspector agreed and allowed the appeal. This set an important precedent for landowners in a similar situation.
The Derbyshire development has now been completed and is fully occupied.
For more information please visit: www.fishergerman.co.uk/