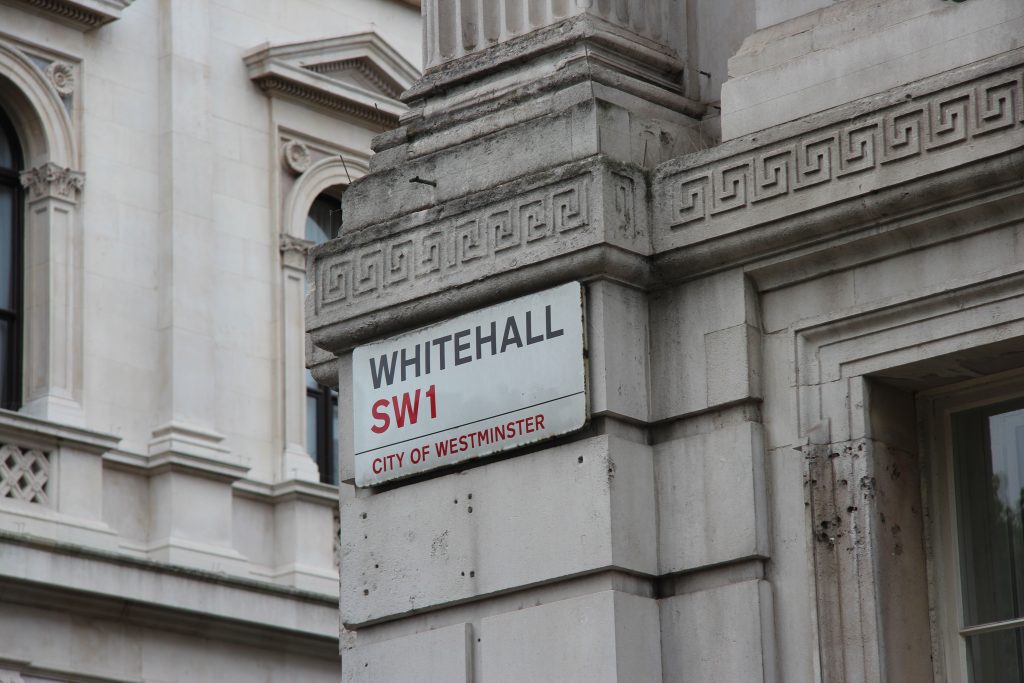 Institute of Economic Development Executive Director Nigel Wilcock has told GPSJ:
"This might be the budget that brings Keynes back in vogue with the Office for Budget Responsibility expecting the expansionary measures to create a demand-led economic boost. Certainly, from the budget speech there was little not to like – some emergency fiscal loosening, some provision for the lower paid, and lots and lots of spending announcements.
Clearly the Institute for Economic Development welcomes all the measures concerning rebalancing, some of the attention to green measures (although at the same time building roads and freezing fuel duty) and the tone of the entire delivery which continued the narrative of the importance of economic development and re-balancing.
So why the caution? Well, partly because we are an Institute for economists. But partly because it is easy to get wrapped up in the headlines of the shopping list but less easy 'in real time' to properly grasp the materiality of some of the numbers which sound large but may amount to little – and because there was virtually nothing on taxation. It seems likely (though not mentioned) that when more detail on allowances is published they will either raise more through fiscal drag (by remaining the same) or be widely tweaked to raise more funding.
One last important thought is what happens to local authorities – we remain clueless about long-term funding and once again there were many central government promises on business rates which is a tax that local government increasingly needs for its own funding. This remains a concern, fuelling a suspicion that local decision-making and spending powers are being eroded by this government despite a rhetoric to the contrary."
Ed Gibson, head of financial services at Shaw Gibbs, accountants and business advisers, comments on the change in tapered annual allowance thresholds in the Budget:
"The change in the tapered annual allowance thresholds will indeed take most of the NHS consultants out of the tax trap, but only by making the taper system largely irrelevant because of how few people will now be affected. By retaining a piece of complicated and poor legislation, Sunak bottled it when he should have just scrapped it."
National Fire Chiefs Council
The National Fire Chiefs Council has told GPSJ it welcomes the budget announcement of a new £1 billion Building Safety Fund to assist with the removal of unsafe combustible cladding from private and social residential buildings, over 18 metres in height.
The announcement is precisely what NFCC has been calling for since the Grenfell Tower fire. The previous £200 million fund to remove cladding from privately owned buildings was a step in the right direction, but it did not go far enough.
This new fund will help to ease and then finally remove the financial burden on leaseholders and ensure people feel safe in their homes.
Government heat network funding must benefit housing association residents, says Insite Energy
The Chancellor of the Exchequer, Rishi Sunaq, outlined a number of funding commitments for low carbon heat in his Budget Statement. An element of that is a £270 investment in a new Green Heat Network Fund to run from 2022 to 2025, to follow on from the Heat Network Investment Project. It is designed to ensure that heat networks adopt the most cost-effective low carbon heat sources.
Anthony Coates-Smith, managing director of Insite Energy, a London-based heat network metering and billing payment specialist, which manages approximately 250 UK heat network schemes, says:
"The announcement of a new Green Heat Network Fund is a positive reinforcement of the role that well designed and operated heat networks can play in achieving the UK's 'net zero' 2050 challenge.
"However, we believe the biggest opportunity to reduce carbon emissions and importantly, to reduce fuel poverty, is to radically improve underperforming heat networks at existing sites which have had no access to improvement funds under the current Heat Network Investment Project. These sites include single building heat networks, such as those owned and/or operated by housing associations.
"Housing association stock, which represents 60% of the social housing where heat networks could and should be fitted, consists mainly or entirely of single-building sites. Their average 120 units per building is more than enough to make a heat network viable and their residents are arguably in greatest need of the financial benefits from such government support. The provision of heat to these sites is not undertaken on a profitable basis, in contrast to the 'district heating schemes' of two or more buildings. It is disappointing that this major constituent of the heat market being ignored yet again.
"We urge the government to address the energy efficiency of existing housing stock, 80% of which will still be around in 2050."
Wines of Great Britain, the association for the English & Welsh wine industry in response to the duty freeze on wine in today's Budget: 
"We are very pleased that the Chancellor has decided to hold wine duty unchanged this year, which is a fair and welcome support for our growing English and Welsh wine production industry. We will continue to make the case for more targeted relief for small producers and sales at the cellar door which will encourage growth in our industry and generate significant economic benefits (including additional tax revenues) for the UK."
Simon Robinson, Chairman, WineGB
ADBA responds to Budget 2020
Responding to the 2020 Budget, Charlotte Morton, Chief Executive of the Anaerobic Digestion & Bioresources Association (ADBA), said:
"Whilst there is an understandable focus on addressing the coronavirus, climate change is a far greater threat, as Prof Brian Hoskins, founding director of the Grantham Institute on Climate Change, highlighted yesterday. The urgency of tackling it requires us to reduce our greenhouse gas emissions to zero as soon as possible.
As our recent report 'Biomethane: The Pathway to 2030' demonstrated, there is no net zero without biogas. Whilst it is good news that there is commitment to support biomethane injection into the gas grid post March 2021, the government's ambition to see a tripling of the current level of production by 2030 is only around 38% of the AD industry's potential.
In the year the UK hosts COP26, we encourage the government to treble its ambition so that our industry is able to fully support the decarbonisation of agriculture, heat, transport and waste management to reduce total UK emissions by 6% whilst also creating 30,000 new green jobs throughout the UK by 2030, and we look forward to continuing to work with Government to this end."
The Budget introduces a third allocation of Tariff Guarantees under the Non-domestic RHI (NDRHI) that will be available for all technologies that have been eligible for the previous two allocations.
The Budget also introduces a Green Gas Levy on gas suppliers to support green gas injection to the grid with the aim of accelerating the decarbonisation of our gas supply. This is expected to be implemented in autumn 2021.
The Budget allocates £270m in total for a Green Heat Network Fund to run from 2022 to 2025, to follow on from the Heat Network Investment Project.
We will continue to work closely with Government in the coming months to continue showcasing the wide-reaching benefits of AD for the environment and the economy and to influence the outcomes of the National Infrastructure Strategy – now promised in Spring – the Spending Review and the Treasury's Net Zero funding review, as well as responding to the imminent consultations on the RHI and green gas levy.
BUDGET COMMENT 2020: INFRASTRUCTURE AND HOUSING
Claire Petricca- Riding, National Head of Irwin Mitchell's Planning and Environment Team, told GPSJ: "Given the number of traditionally labour constituencies that lent the Conservatives their votes at the last election, it is not surprising that additional money has been found to support Johnson's 'levelling up' agenda, with pledges made to invest heavily in strategic infrastructure projects, such as road and rail improvements, delivering affordable housing and improving the UK's broadband capability. The Government has  also promised to invest in the green economy and improve our environmental credentials.
Balancing large scale infrastructure projects with the shift to a zero-carbon economy is going to be a challenge, particularly in the wake of the recent Court of Appeal ruling over the lawfulness of the Heathrow expansion. The pledge to leave our environment in a better state than we found it does not sit easily alongside a pledge to get Britain building.  More funding  for developing innovative, environmentally friendly, methods of construction will be needed to help the sector meet the Government's obligations on climate change and carbon reduction. We need the government to take a holistic approach to development, infrastructure and the environment, if we are to find a sustainable way to deliver the housing and infrastructure that the country desperately needs.
Whilst the increased investment in affordable housing and the pledge to fund the removal of unsafe cladding from high rise buildings is be welcomed, we will have to wait until tomorrow to find out what changes are proposed to the planning system. With a bit of luck we might see a commitment to greenbelt review,  support for older people looking to 'right size', and changes to the residential use classes to make them more representative of an increasingly specialised and diverse housing market."
British Safety Council welcomes government support for workers in the Budget Statement
"It is right that the Chancellor is focusing on workers affected by the Coronavirus crisis" says British Safety Council Chief Executive Mike Robinson.
The British Safety Council today welcomed measures in the government's Budget Statement that will support workers unable to work during the Coronavirus crisis. The Chancellor of the Exchequer, Rishi Sunak, has pledged £30bn to help the economy respond to coronavirus in a Budget overshadowed by the epidemic. Specific measures include a commitment that statutory sick pay will be paid to all those who choose to self-isolate, even if they do not have symptoms. There are also measures to enable self-employed people to get access to support through the benefit system. Businesses employing fewer than 250 staff will be refunded for sick pay payments for two weeks. Loans will be available to support small businesses and business rates will be abolished for some firms in the retail, leisure and hospitality sector, who are expected to lose custom in coming weeks.
Speaking to GPSJ following the budget statement the Chief Executive of the British Safety Council Mike Robinson said:
"The Chancellor is right to focus the government's immediate efforts on addressing the coronavirus crisis. I welcome measures that mean people won't be penalised for following advice to self-isolate. People who are unwell should never have to go to work and the government's actions should ensure those who do fall ill are protected. I am sure many employers will also welcome the support from government to pay out sick pay."
He went on to say:
"We are in unchartered territory when it comes the effects of the coronavirus outbreak on people and the economy. Here at the British Safety Council we are taking every step to protect our people and our customers and to put in place measures to ensure business continuity.
"While I welcome some of the specific measures announced today, this outbreak has raises important questions about the available support for workers who are unwell. Long before coronavirus, the British Safety Council called for changes to sick pay to support the lowest paid and we have been increasingly vocal about the negative impact of presenteeism and people working when they are ill. All of our focus now must be to tackle the current crisis and we will work with the government to minimise coronavirus' worst effects – but once the crisis is over we will revisit the way we support unwell workers and stem the tide of presenteeism."
Chris Russell, CEO and co-founder of Tonik Energy comments on the government's incentives for the purchase of ultra-low emission (ULEZ) and zero-emission vehicles (ZEV), as set out in the March Budget 2020:
"Clarity on the benefit-in-kind (BiK) rates marks a new era of driving. After months of uncertainty, the Chancellor has given fleet managers and company car users confidence to accelerate investment into electric vehicles and green strategies. With first year allowances now only available for businesses buying ZEVs, and zero-emission company van drivers set to benefit from a nil rate of tax from April 2021, the government has initiated a big change which will undoubtedly have a rapid impact on business fleets.
"It is encouraging to hear that ZEVs will be exempt from the Vehicle Exercise Duty expensive car supplement, which up until now will have deterred consumers from committing to greener vehicles which often retail above £40,000. The investment into the Plug-in Car Grant, Plug-in Van Grant, and Plug-In Motorcycle Grant is also a clear sign that the government is committed to the UK's green future.
"The combination of these initiatives has resulted in a Budget that has brought us closer to the UK's Net Zero target. It is now time for the government to turn its attention to fast and convenient access to power which will be paramount for ZEV drivers. Whilst the Chancellor's announcement that £500m will be invested to support the rollout of rapid charging hubs is, of course, a step in the right direction, we are yet to see the government acknowledge that renewable energies are the linchpin to this change."
Commenting on the provisions outlined in today's Budget for the self-employed and gig economy workers, Alan Lockey, head of the RSA Future Work Centre told GPSJ:
"Rishi Sunak is right to roll-out a comprehensive package of support for low paid self-employed and gig workers. It is absolutely essential that people do not face a choice between feeding their family and taking measures necessary to protect us all from Covid-19, such as self-isolating.
"Time will tell if it is enough, but in pushing on existing policies – such as Universal Credit – rather than new schemes, the Chancellor has given himself the best administrative shot at roll-out, outreach and the flexibility to expand if necessary as the situation develops.
"More broadly, this shows why we need a fundamental reform of the welfare state for modern work. Fluctuating incomes and flexible working patterns are an important part of the 21st century labour market, but we are still trapped in the 20th century mindset which sees a small group of socially excluded people with low but stable incomes as the only target group for support. The Minimum Income Floor has been hurting low paid self-employed workers for years, its reform is long overdue. But in the long-term we need to look at policies like Universal Basic Income and portable benefits which can give flexible workers a minimum entitlement or safety net to fall back on in crises of any nature – financial, social or personal."
Polly Billington, Director of UK100, which represents councils tackling climate change and clean energy, told GPSJ:
"While support for electric cars and for councils to reduce air pollution is welcome, it is still less than 5% of the £27bn the Chancellor has found for new road investment. 700 people die every week from illegal air pollution.  In the year of COP, the Government needs to take action to arrest the climate emergency and tackle toxic air pollution."
Ed Gibson, head of financial services at Shaw Gibbs, accountants and business advisers, comments on the change in tapered annual allowance thresholds in the Budget:
"The change in the tapered annual allowance thresholds will indeed take most of the NHS consultants out of the tax trap, but only by making the taper system largely irrelevant because of how few people will now be affected. By retaining a piece of complicated and poor legislation, Sunak bottled it when he should have just scrapped it."
TSSA Response – 'Ten Wasted Years' Tory Budget 
TSSA General Secretary, Manuel Cortes, has challenged the Chancellor's claims to have set out a 'getting things done' Budget – describing it instead as a 'ten wasted years Budget'. 
Rishi Sunak unveiled a £30bn package aimed at helping the economy get through the coronavirus outbreak. However, Cortes ridiculed Sunak over other measures which sought to portray the Conservatives as a public spending party. 
Speaking to GPSJ, Cortes said: "Far from being a getting things done Budget this amounts to a ten wasted years Budget. The Tories like to make grand claims, but people won't be fooled for a minute. 
"Frankly, the only things they have got done since 2010 is to strip away vital public funds across the board and hurt millions of people in the process. 
"What the Tories' new found love of public services shows is that all the public spending measures announced in the Budget were always possible – and that austerity was an ideological choice, none of which was necessary. 
"The claim made by Sunak that the Tories are the party of the workers is beyond parody and nothing highlights his smoke and mirrors more than the claim that Londoners have benefited 'from a long-term transport deal that helped TfL'. The truth is Transport for London has lost its £700m operating grant and this should be reinstated without delay. 
"The Chancellor barely mentioned our railways and in fact seemed pleased as punch about a whole raft of measures encouraging travel by road – hardly what we need in a climate crisis. 
"As ever the devil will be in the detail of this Budget, but I wouldn't trust a Tory Chancellor as far as I could throw one." 
Garry Graham, Prospect deputy general secretary, responding to the announcement of new R&D spending n the Budget, said:
"The Government's commitment to invest more in science and research across the country is a welcome step.
"It is vital that this money is used to rebuild vital public sector science capacity which has been eroded in recent years, and that the new funding is matched by private sector investment in key sectors like telecoms and pharmaceuticals.
"However the government must not fall into the trap of believing that investing in science and research compensates for the loss of access to EU science funding and networks. It is still vital to secure a comprehensive science partnership with the EU and the government must commit to upgrading their ambitions if we are to fulfil our science potential as a country."
Mark Robinson, Scape Group chief executive, comments to GPSJ on the Chancellor's Budget: 
Flood infrastructure funding
"Confirmation that the Chancellor will double the amount of funding available for flood defences to protect homes and businesses comes as welcome news. Much of our water infrastructure is from the Victorian era and desperately needs to be maintained and upgraded, but revenue expenditure had risen by just £3m over the last 10 years. This investment will be ineffective though, unless we think critically about how we work together. Harnessing the knowledge and expertise of our experts and collaborating to operate across boundaries to deliver essential infrastructure must be a priority."
Road and rail infrastructure
"Well-maintained road and rail networks are critical to the economic productivity of the UK and our ability to be an attractive destination for businesses and holidaymakers. But construction businesses are now facing dual pressures – losing staff in the short term due to the impact of COVID-19, but also in the longer term due to tighter immigration policy post-Brexit, which will affect project pipelines. The need to address our skills shortage in the construction sector is a matter of urgency, the impact of doing nothing will have huge consequences on the UK's ability to deliver vital improvements nationwide. If government does not take this seriously, we run the risk of our transport networks, truly grinding to a halt.
Plans to 'level up' the North
"I welcome fresh devolution deals for Yorkshire and plans to 'level up' the North. The Northern Powerhouse and the Midlands Engine have been hallmarks of a better way of working – making cities outside of London some of our most important wealth generators nationwide. More power and funding in the hands of decision makers closer to the ground can only be beneficial, by speeding up decisions on major projects as we move to 'build a better Britain'."
Commenting on the 2020 Budget, Peter Ford, Public Sector Industry Principal, Pegasystems has told GPSJ:
"Despite government claims that austerity is over, the budget shows that service demand will continue to exceed funding available on the supply-side in the medium to long-term. The previously announced 40 new hospital builds – which could cost £24bn according to the IFS – puts a significant dent in the budget. In our single payer healthcare system (i.e. government pays), where we have a 'free at point of consumption' model, a more fundamental strategic set of improvements to address process efficiency and resource utilisation (hospitals, equipment and staff) is needed. The chancellor's £6bn in new funding into the NHS will help but only in the short term. The demand on medical and welfare services will intensify and only a 'drains up' review of these type of efficiency improvements will deliver a sustainable NHS that meets the growing needs of UK society.
"It is a good thing that the new funding will be put towards 50,000 more nurses and 50 million more GP surgery appointments, but the government needs to accompany this with a clear strategy to ensure it is used in the most effective way.  By this I mean getting the right systems in place to improve GP and hospital appointment scheduling and logistics before spending on one-off purchases. Furthermore with health and social care under extreme pressure as a result of a lack of skilled individuals, investing in employee upskilling to reduce the costs of recruiting new staff and encouraging existing staff to remain is imperative for safeguarding the future of the public sector.
"Automation, AI and robots will be a vital part of the journey to reach this goal. The automation of routine tasks can improve accuracy and efficiency as well as take pressure off human beings by freeing up their time and allowing them to focus on more complex activities."
Rishi Sunak announced £175bn to boost productivity by 2.5% in the midst of the Coronavirus pandemic
At yesterday's Budget, Chancellor Rishi Sunak announced a £175bn investment into 'world-class infrastructure' over the next five years which would boost productivity by 2.5% and add 0.5% a year to GDP growth. This comes amidst a Coronavirus crisis which is causing havoc with supply chains, transports and offices across the country, causing large disruption to the economy and the global stock market. With such large scale issues across the economy, maintaining productivity is of critical importance as the UK and the rest of the world aims to navigate through this difficult period.
A nationally representative survey across over 2000 UK adults from Theta Financial Reporting has assessed the issues that the UK workforce has faced in the past and Chris Biggs, Managing Director of Theta Financial Reporting, has outline what actions businesses can take now to ensure the disruption is as minimal as possible.
Key Outcomes
A third of Brits – 31% – regularly exceed the EU's maximum working limit
39% of Brits feel presenteeism means that they are less productive when they are at work
37% of Britain's workers do not have time or motivation to chase promotions/professional development due to the sheer amount of work they have to do
Over half (51%) of all Brits believe that the decision-makers in their workplace are out of touch with the processes required to ensure their teams work efficiently and productively
1 in 3 Brits – 37% – believe that their commute ensures that they are exhausted before even beginning work
Nearly half (45%) of all British workers believe work laptops and mobile phones mean they never truly switch off/and have answered emails in the early/late hours of the morning/evening
A quarter of Brits -26% – feel that they have not received the required training to do their job efficiently
These statistics demonstrate that while UK workers are putting in the hours – often more than the EU's Working Time Directive of 48 hours per week – we are not achieving what we should in that time due to a lack of training, poor management and vast workloads.
Speaking to GPSJ, Chris Biggs, Managing Director of chartered accountants Theta Financial said: "Brits are spending longer at work than any other workers in Europe and while our country's time in the office is increasing, our country's productivity has stalled. With the advice coming from various sources that working from home may be the safest option, employers and managers need to ensure that they have the necessary measures in place to ensure that their business runs as normal as possible.
"Finding solutions like using remote desktops, call redirecting and online office services are a great way to bring a remote office together as if they were all in one building. Ensuring a clear line of communication with both your team and your clients is imperative to maintaining business as normal. More so than ever before, particularly with so many Brits working away from their offices in the next few weeks, giving employees the flexibility to work hours that suit them could make them more productive, especially if their family commitments change. Keeping constant, positive conversation streams open, trusting your team, and giving them that element of freedom is a great way to promote morale, a better work-life balance, and maintain productivity away from the workplace."