Reporter: Stuart Littleford – News
As a result of the increasing pressures being placed on the Adult Social Care system as a result of COVID-19, Knowsley Council has allocated funding and agreed system changes to enhance its support for care providers across the Borough.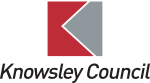 These enhancements recognise the increasing demand on services, higher than usual staff absences amongst care providers due to COVID-19 and the additional costs being incurred across the entire system.  The Council is extremely grateful for the support of frontline social care staff and wants to ensure that those working in this sector feel as valued as they possibly can at this time.
Councillor Sean Donnelly, Knowsley Council's Health and Social Care Cabinet Member for commented: "Care workers really are the unsung heroes of the health and social care world.  They work incredibly hard to provide important care and support for our residents when they need it most.  The pressure on the system currently is incredible and organisations and individuals really are struggling in the face of the significant challenges arising from COVID-19.
"We have been working closely with our care providers to understand their challenges and do what we possibly can to support them during this difficult time.  This is why we have today announced some practical and meaningful changes which we hope will help providers to continue to deliver such a valuable service.  We also want all workers within this sector know just how much their contribution is valued."
The Council has announced that it will:
Increase payments permanently by 7% to all domiciliary care providers – to ensure that workers across the private care sector are paid at least the National Living Wage rate
Increase payments by 5% to all providers until the end of June 2020 (with the option to extend by a further three months if the crisis continues)
Make further payments to all providers to meet the costs of sickness absence across their workforce during the COVID-19 crisis
Make changes to the payments system in order to get money to providers even more quickly
The Council is hopeful that these changes, which will be implemented with immediate effect, will provide crucial additional support for a system that is already under significant pressure.  The cost of these measures is expected to be in the region of £2.4 million in 2020/21.
Councillor Donnelly added: "COVID-19 presents an unprecedented challenge for us all. There is no magic wand to wave and we will be dependent on Government support to help us to meet these costs, but there is a real will to do what we can in Knowsley to look after those who most need our help.  And if that means ensuring the people and organisations delivering some of that care have some more support practically and financially then we will do what it takes to do just that."