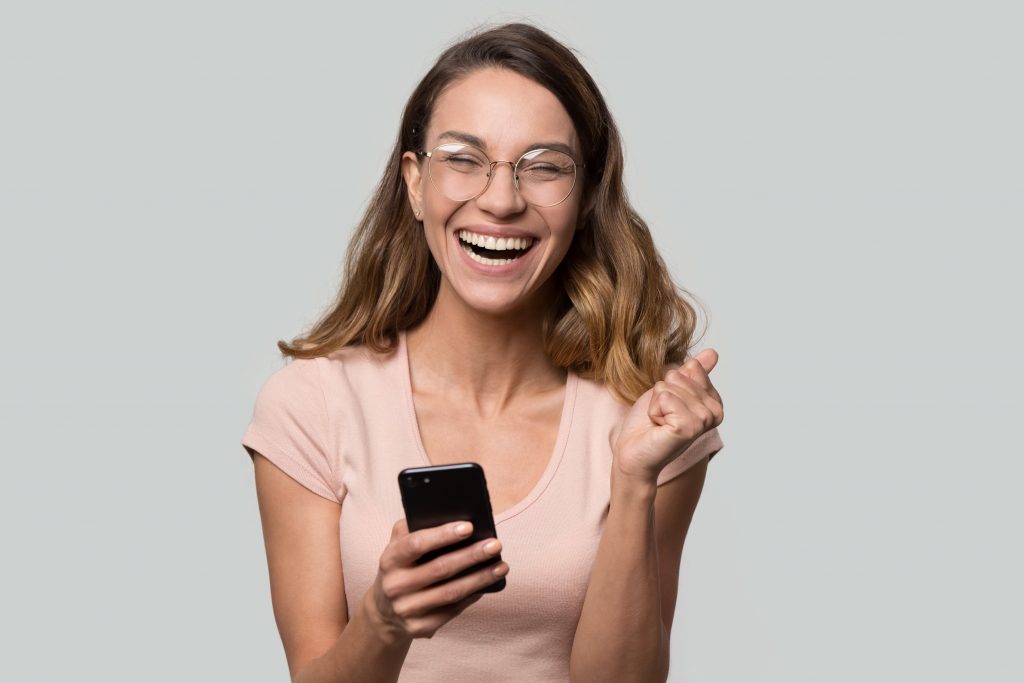 Reporter: Graham Jarvis, Freelance Business and Technology Journalist for GPSJ – News
There is nothing better than being able to walk out of the house to exercise in the park, the countryside or even to stroll by the sea. Just the ability to go outside gives us a new sense of perspective, and enables us to maintain our health and wellbeing.
Even now that lockdowns are being eased in several countries around the world, including to some degree in the UK, social-distancing can still be a lonely experience. We are disconnected from the friends and family that don't live in our home. People are taking precautions to be more guarded and are still fearful that they could become infected with Covid-19. When you look around, you can see the concerned expressions on people's faces, and the reality is that our 'new normal' is unsettling.
Come together
People need to talk to family and friends, to meet new people, to organise support for our individual and collective health and wellbeing. This brings to the forefront a key message: A shared crisis, such as a pandemic, is potentially a shared opportunity to use technology and online community apps to connect. After all, as social-beings we need connection and contact with other people at work, at home and to engage socially.
Leepse is the new community app which was created to provide users the opportunity to engage and meet like-minded people, during these social-distancing times. Just having a connection with others can make a huge difference to our self-esteem, our ability to feel loved and valued and to our competence in day-to-day life.
Community matters
Gabriel Mulko, co-founder of Leepse, adds: "Social-distancing and self-isolation hurt, a lot. We realise we can't go to the office to work, we can't play football, and in some countries we haven't been able to go  for a run or hang out in the park. Prior to the lockdown, we would socialise with people we enjoy and each interaction supported our health and well-being.
Dramatic rise in suicides: www.dailymail.co.uk/news/article-8320473/Suicides-England-Wales-rise-deeply-concerning-11-cent-4-620-deaths-2019.html
We've seen that the most vulnerable are hit the hardest. The elderly, or less tech-savvy population group aren't using social platforms, which only isolates them even more. Great things come from hard times, and we hope that tech executives will work towards building technology adapted to these groups, much as Leepse is doing for all ages."
Lockdowns take away the key thing that most of us take for granted, albeit for the greater good: our freedom to go where we want, when we want and to do what we want without having to justify it. Mulko believes that's what hurts people the most, sometimes without them knowing it.  He adds: "Would they have gone out a lot more if it wasn't restricted? Maybe, maybe not. But the mere fact that we haven't had that option and some people still don't, is overwhelming."
The loneliness that many people are feeling, including young singletons who can socialise or date, as Mulko suggests, exacerbate our everyday issues. "Socialising with people makes us forget about our struggles, our fears and our insecurities. Communing with others allows us the freedom to stop looking into ourselves", he explains.
Uncertainty's impact
Mulko is right to underline that as humans, we often hate uncertainty. Some people can cope with it and even thrive with it, but there are many of us who can't, for whatever reason, tolerate it – including those on job furlough schemes, ironically designed to protect employment, but suggest to employees that they could still lose their job.
You only have to look at the airline industry, with companies such as Virgin Atlantic and British Airways, to realise that the economic impact of lockdown is going to be potentially quite severe. British Airways is set to cut around 12,000 jobs, and Virgin Atlantic is to cut at least 3,000 jobs. So, the potential issues that people are facing will inevitably impact their health and wellbeing in some way, shape or form.
Mulko adds: "Humans love to know everything about anything. Is it going to be sunny tomorrow? Are we going to Uncle Joe's birthday party Saturday? Planning helps to make most people feel comfortable and relaxed. While we can survive not knowing when we'll see Uncle Joe, we can't survive not knowing when our next holiday is." He says a sizeable number of people dislike their jobs to a certain extent, and yet they're still working hard every day, every week, of every year. But this is to bring them closer to the goal of working towards holidays and vacations, a time for rest, relaxation and time with family and friends."
At the moment the uncertainty is about whether travel and tourism, and the impact on the hospitality industry, will be able to return to full operations this year. This brings about many unanswered questions. Will people have to self-quarantine once they return home? Will they need to have a Covid-19 test hours before they fly to their destination? These restrictions will further reduce the amount of people taking holidays this year, leading to financial stress about whether or not they will be able to get their money refunded and the cost to wellbeing and health long term.
Enabling conversations
While apps alone won't solve these issues, they can enable people to talk through these issues by using them – perhaps even to find solutions or a common ground to boost morale. Mulko explains: "Socially speaking, before Covid-19, people were combining online and offline interactions. With the lockdown, the online interactions are filling the communication gap to make up for the lack of physical contact and real-life interactions. Based on user activity, we can tell apps and online communities like Leepse are doing a great job of connecting people across a variety of topics. We also see an increase in public figures providing content and pushing existing online communities for support.
For International Nurses' Day on 12th May 2020, members of the British Royal Family, including HM Queen Elizabeth, made calls to nurses to thank them, and shared a video of the event. The Queen, who made her first public broadcast on wireless in 1940, broke ground once more at the age of 94 by allowing , as The Telegraph put it, "the first broadcast of audio from an all-family video call to thank nurses for their very important work." It was the first Zoom engagement by the Royals as a team. The video keeps the moments shared available for posterity, while bringing cheer during the pandemic.
"The lockdown and the self-isolating effects are an opportunity for us, as app creators, to build strong online communities that can act as a safety net during difficult times. The trend we're seeing is that the apps that are captivating people's attention are the entertaining ones. Yes, online therapies are also seeing an increase in usage, but the real winners are the ones providing a moment of escape from all the trauma. People need to laugh, relax and think of talk about anything else, but COVID-19."
Sense of belonging
Mulko also reminds us that we're in this pandemic together. So we can help each other with the support of online communities to get through it. With apps such as Leepse, he suggests we can "feel closer to people who before were strangers to us. For the first time ever, we have a common shared experience with every human being on this planet." What is key to him is that communities provide a sense of belonging, which is why Leepse communities are personalised to give users a feeling that they're in a safe space and amongst peers – people that could potentially become offline friends too, when the crisis is over.
"We give Leepse users an opportunity to meet people they could have met if it wasn't for the COVID-19. Users are now able to socialise with new people who will make their lives more engaged, and who they could meet when the crisis is over, at a distance of course" he explains, before adding:
"We're given an opportunity to do all the things we always wanted to do, guilt-free: Reading books you've been stacking on the shelf, learning a language you've always wanted to learn, being watch the TV shows you've always wanted to watch, and those long baths that you never had time for before. This is how you make the lockdown as enjoyable as possible."
People can also survive the pandemic, lockdown, self-isolation and enforced quarantine by remembering it's good to talk to new people, and the opportunities haven't ended because of Covid-19, but are showcasing new ways to engage and connect online.
Talking hasn't changed
Perhaps this is why Mulko believes that the crisis hasn't changed much some aspects of our lives: "There is not a single thing that is good to do in lockdown that is not good to do when we aren't. When you read newspaper headlines and articles, it sounds like the pandemic has changed the world, but it's simply wrong.
It's always been good practice to exercise at home, to go for a walk, to talk about your struggles, to connect with like-minded people." For these reasons it's good to talk to people during the Covid-19 pandemic – online and offline where possible within social distancing rules. Talking and connecting is more important than ever to preserve and promote health and wellbeing and online supportive communities offer this ability to everyone isolated and social-distancing during this pandemic.