Reporter: Stuart Littleford – News
The UK based, leading medical software company, Lexacom, has been awarded a place on the new NHS Shared Business Systems (SBS) Digital Dictation, Speech Recognition and Outsourced Transcription Framework. 
This award will allow NHS trusts and other healthcare organisations to directly access Lexacom's portfolio of software and hardware. This comes at a time when NHS organisations require market leading solutions to assist their critical work during ever more complex and unprecedented times.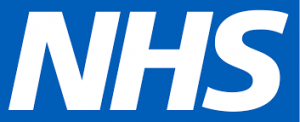 "In the coming months, the backlog of nonCovid-19 patients is going to place a further strain on UK healthcare administration. Lexacom is proven to increase efficiency and speed up turnaround times of referrals, letters and other documents. NHS trusts require quick answers as soon as possible and Lexacom provides the security and accuracy that medical professionals need. Our solutions can also be instantly accessed and embedded into existing admin systems and can be used remotely. This will be essential for future working practice," said Dr Andrew Whiteley, Managing Director, Lexacom.
Lexacom is the UK's leading supplier of digital dictation, speech recognition and transcription software to primary care, with over 60% of practices using the software and continues to improve the links between primary and secondary care. "This award further strengthens the long-standing relationship we have as a trusted and approved partner within the healthcare sector and we are proud to be recognised for this," said Dr Whiteley. 
For further information, please contact sales@lexacom.co.uk or see www.lexacom.co.uk.