Reporter: Stuart Littleford – News
Only sterling denominated money market fund exclusively for the public sector
Client-owned fund manager CCLA today announces that its Public Sector Deposit Fund (PSDF), a money market fund, reached £1 billion of assets under management on 3 June 2020 for the first time since its launch in 2011.
The fund's investor base is made up of 550 parishes, towns, districts, boroughs, counties, pension funds, police, fire authorities and housing associations amongst others.
Peter Hugh Smith, CCLA's Chief Executive, told GPSJ:
"I'd like to thank all of our clients who have helped us to reach this milestone. A larger fund enables us to increase our lot sizes, to achieve even greater diversification and command better rates in the sterling money markets. This in turn means all clients benefit from the fund's growth which is so important during these fiscally-challenged times."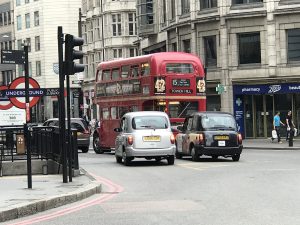 The Covid-19 crisis is hitting many of the regular income streams councils rely on at a time when councils are having to spend more addressing issues associated with the crisis. To be able to meet potential redemption requests from investors, the fund is holding increased levels of liquidity.
"We can see that some councils are holding up-front cash payments from government to deploy in meeting the challenges of Covid-19, while others are already carefully managing cash on a daily or weekly basis. It is evident that both existing and new clients are using CCLA's Public Sector Deposit Fund to optimise their cash management and help protect vital services they provide during this crisis," continued Mr HUGH SMITH.
Following the freezing of deposits in the 2008 global financial crisis, CCLA worked with the Local Government Association to create a UK regulated fund suitable for the public sector, modelled on its successful church and charity deposit funds. The fund integrates ESG factors into its processes through its screening for counterparties' corporate governance, and approach to climate change and sustainability. Additionally, CCLA leads an active engagement programme on wide ranging issues such as the living wage and mental health.