Konica Minolta Business Solutions (UK) Ltd today announced that it is helping Walsall Council to deliver enhanced ICT, as part of the council's PROUD programme, which is transforming the way public services are delivered. The council has deployed a cloud-hosted PlanetPress solution as part of its centralised communications strategy, hosted and managed by Konica Minolta.
"We took the decision to move to PlanetPress in order to automate more processes and cut down on manual, repetitive print tasks," explains Elizabeth Pearson, IT Project Manager, Walsall Council. The new cloud-based solution was purchased through Lot 1 of the Crescent Print Consortium (CPC) Multifunctional Devices and Associated Print Services and Supplies framework. It replaces the council's legacy document management application that was used to support high-volume print services such as council tax invoices, election polling cards and other customer correspondence.
"By digitally enabling our work processes, we are ensuring council services keep pace with the changing needs of residents, communities and local businesses," continues Elizabeth. "The cloud is an intrinsic component of this transformation strategy, it means we can develop and deploy modern digital services faster and more cost effectively."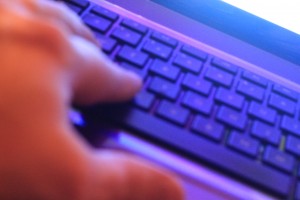 PlanetPress expertly manages a complex system 24x7x365, ensuring council tax and other important document services continue uninterrupted. Benefiting from the fixed-fee cloud hosted service, there are no up-front capital costs for hardware, maintenance, or support, and it is hosted and maintained in a highly resilient and fully backed-up UK-based data centre. No council staff intervention is required, they simply connect to the PlanetPress workflow automation through a VPN line.
Elizabeth adds: "Konica Minolta is playing a vital role in helping Walsall Council modernise and streamline critical work processes that enable sustainable business delivery. By making use of a managed cloud service and simplifying day-to-day work, we can increase efficiency, which will improve customer service and drive down costs."
Jonathan Smith, Head of Public Sector Sales at Konica Minolta states: "The PlanetPress project for Walsall Council is the perfect example of the power of cloud technology in supporting public sector organisations with their digital transformation. Our Professional Print solution provides a highly agile, practical and powerful, yet flexible and cost-effective way of providing improved services, exactly where and when they are needed."
 About Konica Minolta Business Solutions (UK) Ltd
Konica Minolta's innovations help businesses to shape the future, today, changing the way people conduct business and use technology to work smarter, faster and better. As a leading Smart Data and Digital IT Services company, we meet the changing needs of customers with our Digital Print, IoT, Artificial Intelligence and Augmented Reality solutions.
As a provider of comprehensive IT services, Konica Minolta also delivers consultancy and services to optimise business processes with intelligent workflow automation, and implements solutions in the field of IT infrastructure and IT security as well as cloud environments.
Konica Minolta's solutions are proven to improve quality, reduce cost, eradicate risk, increase accuracy and streamline business processes. Recognising there are no two businesses the same, we pride ourselves on our customer partnerships and tailor our solutions to our customer needs, giving them the competitive edge they need to remain at the forefront of their markets.
Combining our market leading, award winning and easy to integrate technological platforms, with our strategic partnerships, business solutions and services portfolio, Konica Minolta is continually improving quality, reducing cost, eradicating risk, increasing accuracy and streamlining business processes for our customers. Our strategy has our customers at its core. With strong and mutually beneficial customer partnerships, our aim is to achieve mutual sustainable growth through technological innovation – giving shape to our customers' ideas. We bring flexible solutions that not only meet our customer expectations, but exceed them, time after time.
Part of the global Konica Minolta Group, Konica Minolta Business Solutions (UK) Ltd is headquartered in Basildon, Essex and operates out of 10 offices across the UK, employing over 750 people.
Terms and product names may be trademarks or registered trademarks of their respective holders and are hereby acknowledged.