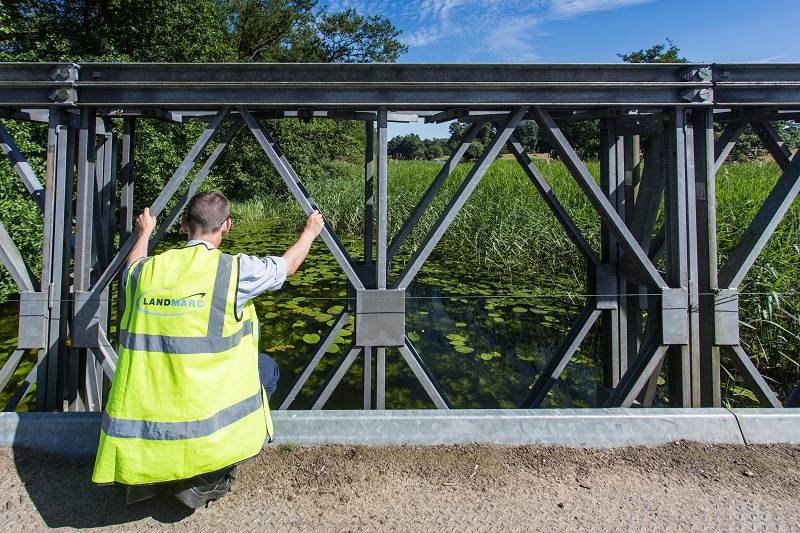 Landmarc Support Services responds to new Ministry of Defence (MOD) report: Climate Change and Sustainability Strategic Approach, issued on 30 March 2021.
Landmarc Support Services (Landmarc) welcomes last month's report on climate change from Lt. General Richard Nugee, Climate Change and Sustainability Review Lead in Defence, in which he sets out how Defence will redouble its efforts to reduce its carbon emissions and protect the environment.
Landmarc manages the UK Defence Training Estate in partnership with the Defence Infrastructure Organisation (DIO) and plays a pivotal role in helping to mitigate the environmental impact of training activities.
The report sets out the threats posed by climate change and how Defence must work to mitigate its impact through three interlocking ambitions; adaptation and resilience, sustainability and net zero, and global leadership.
Mark Neill, Landmarc Managing Director says, "During 2021, the UK Government will make tackling climate change and addressing biodiversity a key priority, alongside ambitious and binding targets to achieve net zero emissions by 2050, with Defence playing a major role in helping to mitigate its environmental impact.
"As custodians of the UK Defence Training Estate, we are proud to support the biodiversity and sustainability of this unique and important landscape and are fully committed to the strategic ambitions set out in this report to ensure the Training Estate is sustainable for generations to come."
Derek Walter, Landmarc Sustainability Manager adds, "The Training Estate has its challenges for sustainability. Firing weapons and driving heavy vehicles can all have a negative impact on the natural environment if these risks are not managed effectively. It is therefore our duty to maintain and promote the ecosystem of this important landscape to provide both a safe and sustainable training environment.
"This extends to forestry and habitat management across a number of areas designated as SSSIs, as well as preserving numerous scheduled ancient monuments across the estate.  In particular, it is pleasing to see Landmarc's 'no-mow' trial highlighted in the report, which our team implemented at Westdown Camp on Salisbury Plain to help increase pollinating insect populations. The trial was so successful that work is now underway to roll the initiative out across the Defence estate.
"We are also responsible for a new £45 million net zero carbon accommodation programme, which is successfully delivering the Defence Training Estate's first carbon negative buildings and will make a significant contribution to the government target to achieve net zero emissions by 2050."
Access the full report here: www.gov.uk/government/news/defence-outlines-greener-future
For further information on the role Landmarc plays in delivering a sustainable Estate for future generations, please visit