Leaders launch digital exclusion taskforce to help Londoners get better connectivity, acquire digital skills and access devices
LGfL to provide 200,000 low-cost laptops for schools 
28% of children in state funded-education are disadvantaged 
The attainment gap between disadvantaged children and their more affluent counterparts currently stands at 18 months and is growing fast
"Closing the digital divide in London is crucial if we are to stem the widening 18 month attainment gap between disadvantaged pupils and their affluent counterparts", said John Jackson, CEO, EdTech charity, LGfL – who recently joined the Mayor of London  and London Councils as part of Sadiq Khan's Digital Exclusion Task Force whose mission is to #BridgeTheDivide.  LGfL will be providing schools with devices for their pupils and working with them to recondition older devices.  It will also be working to secure a wireless connectivity deal with a major mobile network.
Research conducted by the Sutton Trust and Teacher Tapp shows only 10 per cent of schools across the country reported all their pupils have a laptop – only a marginal increase from last March (seven per cent) (1). Meanwhile, Ofcom estimates that between 1.14 million and 1.78 million UK children (nine per cent) lack access to a laptop, desktop or tablet at home – and more than 880,000 live in a household with only a mobile internet connection (2).
To date, LGfL has provided 100,000 devices for schools across the country during the first lockdown and has recently ordered 100,000 more. However, fully meeting the demand remains a huge challenge, not least some equipment takes several weeks to arrive from the supplier.
Councils in London are currently assessing the need in their areas, with some reporting as many as 8,000 pupils still lack devices, even taking into account those which have already been ordered.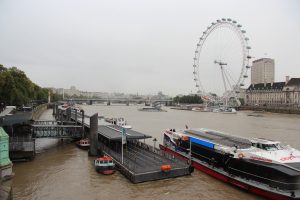 "LGfL has massive purchasing power as it buys on behalf of thousands of schools which delivers economies of scale saving schools millions of pounds ", said John Jackson.  "Affordability is key", he said – a comment echoed by Benjamin Kennor, Assistant Headteacher, St Fidelis RC Primary School in Erith, London Borough of Bexley, in this video, who was able to purchase a further 40 devices for the same price that he was going to pay with another supplier.
LGfL has complemented the rollout off new devices with the recycling of old computers. Over 30,000 licences have been given to schools which enable them to turn old laptops into fully functioning Chromebooks within minutes.
Schools are also benefiting from HomeProtect, a web filtering solution, designed to safeguard children accessing the internet at home which has been made available for free for six months.
LGfL will also be launching a low cost, unlimited SIM card for children , to enable affordable access in the home for families and children who may not have access to broadband at home.
"We are delighted to support the Mayor's taskforce, a critical development which will join up incredibly important work on digital inclusion across public, private and charitable sectors at a time of national emergency", said John.