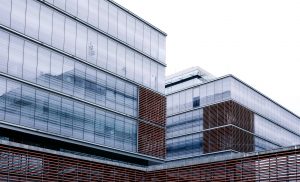 This year has already seen an increase in interest and focus on sustainability goals and reducing impacts organisations have on the environment.
As hot water can cost between 2 to 4 times as much as cold water, once energy costs are taken into account, it means even small steps to increase water efficiency and cut waste helps lower your water and energy costs too.
So, here's some things to keep in mind to help reduce operating costs, reliance on mains water and decreasing water stress – plus tips on what to consider if you need to procure water – so you can progress towards green goals.
Get to know where larger savings opportunities could be
Real opportunities come through water efficiency activities and devices, which help the public sector to meet their environmental targets to reduce carbon emissions and save money.
These can include low-cost urinal controllers, sensor-controlled taps, water efficient showerheads and the savings from these – and larger measures – add up to a bigger saving.
Here's some water-saving facts and figures:
• Sensors on urinals can reduce the number of flushes, so they aren't doing this when no-one is at your site. You could even go for waterless urinals as a single urinal system can be as large as 9 litres, flushing at least 4 times per hour. That's over 800 litres per day.
• A London-based university identified £50,000 of savings after taking steps to monitor its water use and reduce leaks.
Look out for water waste as small drips can add to bigger extra costs
Regular servicing and maintenance of taps, toilets and urinals – as well as any water efficiency devices you have – is also important – so you know they're working properly and no water's being wasted.
Carrying out site checks regularly is also worth the time. For example, a High School had a leak in a plant room at their site – losing an estimated 12,000 litres (12 cubic metres) an hour, at an estimated cost of £850 a day – caused by a copper pipe that had corroded. The leak, in the last six months, was causing some flooding in the plant room so needed quick action. Water Plus provided a quote for its repair experts to attend and complete work on-site and the leak was fixed the following day.
The installation of more than 1,100 data loggers on water meters to track use through an online portal, has been organised by water retailer Water Plus for councils, universities, businesses and other organisations since January 2019 – helping provide the extra data to drive down waste and costs. Water Plus, which is the largest retailer in the UK, has also been providing additional support and advice helping a diverse range of the public sector and other organisations.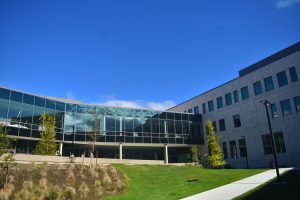 Understand your portfolio of buildings and water use across sites
It's important to know which buildings your organisation owns, or is responsible for, the addresses of these, how much water they use over the course of a year and whether there are devices measuring water use such as Automatic Meter Reader data loggers (AMR).
It's worth remembering, savings from introducing water-saving devices can potentially be much more than on a new retail contract for water and wastewater on its own.
Gathering Supply point Ids (SPIDs) numbers and locating where the water meters are, if you're able to, will also put you in a better place to see what water you use and when and where any issues may be, to protect your organisation from disruption and limit increases in future costs from leaks.
Follow the rules and requirements to make sure your organisation is compliant
Where a public sector organisation has to advertise their water procurement – and if your spend is over £25,000 then they will need to – then they can manage the tender process meeting the compliance requirements themselves, under the Public Contract Regulations 2015, or it's much easier and less time-consuming to use a framework.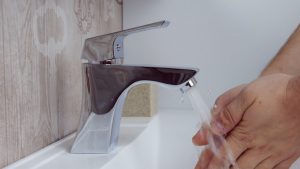 One of the newest for the Public Sector, is Pagabo's national utilities, water and wastewater framework, which also covers Ancillary Services such as water efficiency, leak detection and repair as well as smart metering – installing Automatic Meter Reader (AMR) data loggers, with data accessible to customers through an AMR online smart portal.
By using an established Public Contract Regulations compliant framework you know the legal requirements will be met for your procurement needs. And frameworks have delivered significant savings for the public sector too.
Want to know more?
Water Plus is the largest water retailer in the UK and manages the water and wastewater services for many public sector organisations, including some of the largest and most diverse in England and Scotland – from councils, schools, colleges and universities, to UK Government-owned sites, prisons, hospitals and the emergency services. Water Plus will support customers to make savings, reduce water usage and increase efficiency.
You can contact the Public Sector team direct here at bids@water-plus.co.uk, if you have any questions or need help with procurement and tenders.