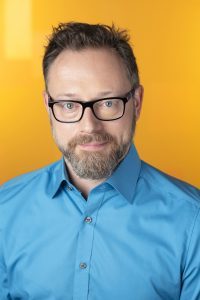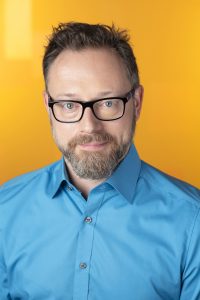 By Sascha Giese, Head Geek™ at SolarWinds
Recent research in the U.K. public sector shows a combination of cloud and local infrastructure will continue to be used over the course of this year, with up to 53% of services confirming they use hybrid infrastructure. In essence, hybrid IT is the integration of on-premises IT services and cloud-based services, and it includes any blend of software as a service (SaaS), infrastructure as a service (IaaS), or platform as a service (PaaS) solutions with traditional IT infrastructure. More and more organisations are realising the value, practicality, and potential hybrid IT offers to grow proficiencies, services, and solutions.
Practically speaking, public sector organisations throughout the country are leveraging hybrid IT to deliver the performance, flexibility, and scalable infrastructure foundation needed to meet short- and long-term IT needs. Indeed, in response to the government's pursuit of a "cloud-first" approach, over half of U.K. public services use hybrid infrastructure, with organisations gradually moving their infrastructure and services from on-premises venues to the cloud.
Though the flexibility of hybrid IT is one of the main reasons behind its growth, bringing dissimilar systems together can also significantly increase complexity. For instance, many IT teams will be familiar with the challenges of troubleshooting a service outage and spending more time working out the source of the outage than taking the steps required to resolve the issue.
This is just one example of a range of challenges involved in implementing and managing hybrid IT. So how can public sector organisations make the most of their hybrid IT investments to deliver service innovation and digital transformation alongside reliability, performance, and security?
Overcoming Hurdles
Among the most common challenges teams face in the development and integration of on-premises and cloud technologies is ensuring internal and external IT stakeholders can embrace new solutions and services. Education and training play a key role in maximising efficiency, but they can sometimes be sidelined compared to other priorities, resulting in users not knowing how to properly use new technologies.
To augment hybrid strategies, for example, many experts support splitting the IT organisation into two segments: one focusing on on-premises technology and another targeting cloud technologies. Though IT teams generally have the technical skill to execute on these goals, wider organisational functions—such as finance, HR, and compliance—may benefit from education about how on-premises and cloud services work together.
However, monitoring remains one of the key issues to address in successfully delivering efficient hybrid IT infrastructure. Configuring networks, moving data, and executing services in a hybrid infrastructure is relatively straightforward, but service monitoring continues to be one of the most critical responsibilities of an infrastructure team. Some parts of the hybrid cloud, for instance, are similar to traditional enterprise resources. However, the public cloud doesn't provide insight into the physical infrastructure—in a private data centre, monitoring agents and integration offer detailed information about everything from the hardware to the hypervisor, guest, and application.
Making Monitoring Work
A smart approach to monitoring processes and technologies facilitates a reduced mean time to resolution (MTTR) for any services impacted by infrastructure failure. Every layer of abstraction reduces the ability to correlate physical hardware failure with service availability, and adding data centre clustering solutions (such as Docker and Kubernetes) results in additional layers of abstraction and increases the importance of effective monitoring.
Implementing monitoring tools supports an improved understanding of the underlying infrastructure. As an example, architects can mine monitoring data for capacity planning, using the insight to prioritise future investment plans. Additionally, monitoring tools provide the capability to design the placement of workloads based on organisational growth and a data-driven understanding of the hybrid infrastructure.
The reality for public sector organisations is hybrid IT is increasing in popularity every day, meaning there's a choice they need to make. Teams either need to regard it as a foundation for their entire infrastructure or see it in the bigger picture as a springboard to further cloud adoption over time. Both options are a step in the right direction on the digital transformation journey, and whichever one they choose, incorporating detailed and focused monitoring capabilities into their approach can help organisations maximise system performance, reduce downtime, and plan for future requirements.