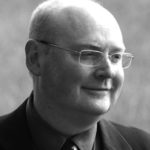 Professor Tim Crook has today joined the editorial board of the Government and Public Sector Journal.
Tim has been a journalist, broadcaster, academic, and author for over four decades and during that time has campaigned for freedom of expression and journalism rights in the British legal system. He's combined his career with teaching/training journalism and broadcasting in Higher Education and is currently Emeritus Professor in Media Communications & Cultural Studies at Goldsmiths, University of London.
Tim is also the President of The Chartered Institute of Journalists (CIoJ) and PPB Chairman.
GPSJ editor, Stuart Littleford, said: "This is brilliant news that Tim has today joined the journal's editorial board.
"Tim brings with him an enormous amount of experience and is in the very top tier of professional journalism and media in the UK.
"His publications are regarded as the gold standard within the industry and I look forward to us working together on many topical issues in the journal."