Channel 3 Consulting helps health and care organisations harness the power of technology to deliver better patient care, improve services and operate more efficiently. Earlier this year, the company received investment to extend its geographic footprint and recently appointed industry heavyweight Paul Henderson to spearhead growth across the North of England.  Here he explains his passion for digital health and care and how the pandemic has highlighted the need for the UK's healthcare sector to embrace technology-enabled transformation.
Ask 10 people what digital health means to them and you'd probably get 10 different answers.  Some would say it's about having shared care records or electronic patient records; others might suggest it's about 'going paperless' or enabling GPs to hold video consultations.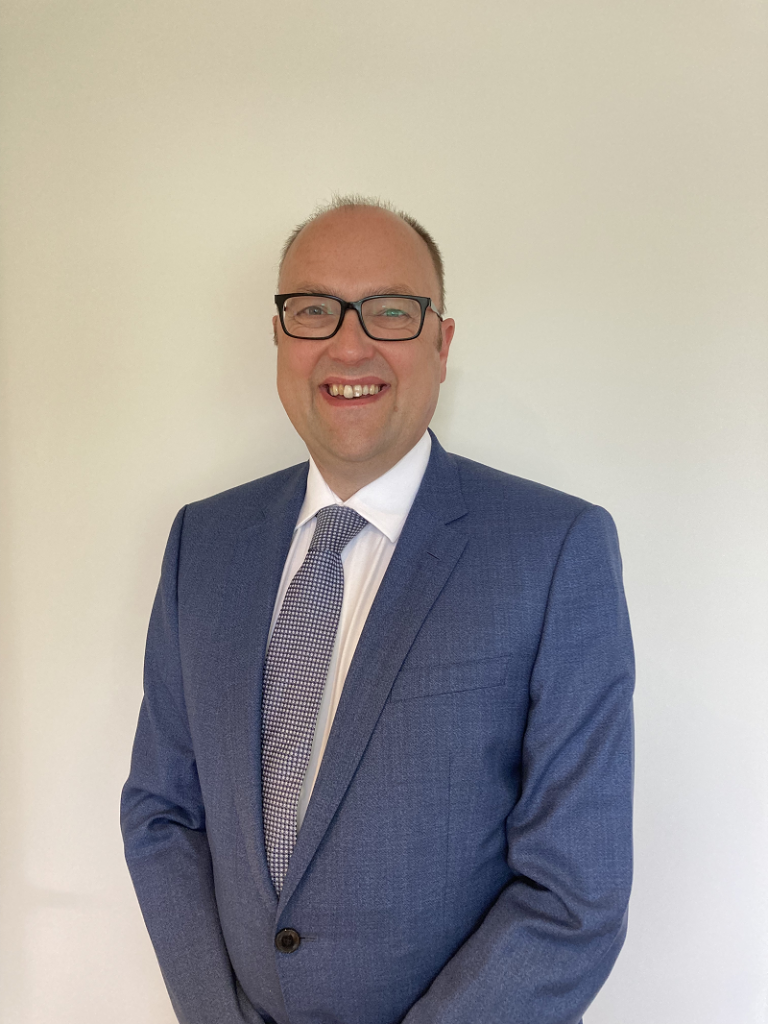 While all of these interpretations are correct, they only scratch the surface.
To me, the digital transformation of the health and care sector is akin to the way on-line retailing has changed shopping forever. By rethinking conventional ways of doing business and embracing technology, retailers are now able to provide a highly personalised service.
Whether or not you're a fan of the retail migration into the digital space, it continues to revolutionise the way we buy.  As well as enabling 24-hour access, online retailers make purchasing easy, offering suggestions, comparisons, different ways to pay, collect or receive. Many continue to maintain physical stores for people who prefer in-person retail therapy.
In short, savvy retailers offer consumers every conceivable option to suit them and their lifestyles.
And this is what 'digital health' or 'health tech' does.  It enables people to be treated like customers, offering them choice and variety in the way they are treated or cared for, putting their preferences first and foremost.
In practical terms, this means people can be offered personalised care plans that incorporate advice about exercise, nutrition, mental wellbeing, and a whole host of other factors that support health. It's about taking a holistic approach that allows patients to benefit from treatment for pre-existing conditions and preventative advice and support, too.
Digital health is a front door leading to a complex of interconnected pathways involving multiple service providers who collectively contribute to an individual's wellbeing over their lifetime.
Ultimately, it's about shifting the focus of healthcare from centralised institutions to peoples' own homes and providing an efficient way for them to get help when they need it.
The launch of NHSX in 2019 – a collaboration between the Department of Health and Social Care, NHS England and NHS Improvement – shows that the government recognises the need for the NHS to embrace digitalisation, transform outdated systems and improve how systems talk to each other.  This has been brought into even sharper focus since the onset of the Covid-19 pandemic.
Although the prime objective of implementing advanced data and digital technologies is to improve the overall health of our nation, not just treat the sick, it also leads to dramatic improvements in management efficiency and working practices, too.  It is a win-win for everyone, whether they are patient, clinician or administrator.
Delivering personalised healthcare need not be expensive. Invariably, initial investment is offset by the removal of waste from business processes. Improved efficiency also enables health professionals to direct resources where they're most needed, whilst providing the tools to have more productive relationships with patients and each other.
A word of warning: too many organisations have been swayed by persuasive marketing and invested in shiny new technology only to discover it isn't the panacea they had hoped for. To achieve effective digitally enabled transformation, clinicians and other staff must be consulted from the off. They are at the sharp end, day in day out. They will know, practically, what will make their lives easier and what pinch points need addressing post installation.
Patient demand and the associated pressure on the NHS workforce are at an all-time high. The NHS needs technology more than ever but new technologies are evolving at an unprecedented pace so it can be difficult knowing how or where to start. 
For these reasons, we collaborate closely with our client organisations.  As well as listening, we provide valuable insights and advice, gleaned from dozens of projects we've delivered to NHS organisations over the years.
Our website features many case studies that illustrate how we've helped transform systems and processes for the benefit of all stakeholders.  In fact, millions of patients have gained access to lifesaving information and enhanced pathways to better health as a direct result of our work.
Retailers that have focussed mainly on bricks and mortar stores have been dwarfed by those that have embraced digital opportunities.  Tesco, John Lewis and Sainsbury's have all maintained their status as the biggest and most successful retail businesses in the UK by embracing technology and disrupting time honoured habits and practices. As one of the world's largest institutions, the NHS has much to gain by following a similar tech-enabled path that tailors its service to the individual needs and preferences of its customers.
Paul Henderson has over 30 years' experience designing and implementing healthcare technology programmes. Before joining Channel 3 Consulting, he held senior roles at EMIS and KPMG, where he led analytics-enabled transformation programmes in care system redesign, place-based planning, new models of care, financial improvement, regulation and audit.
For more information visit: www.linkedin.com/company/272047
To follow on Twitter: @channel3group