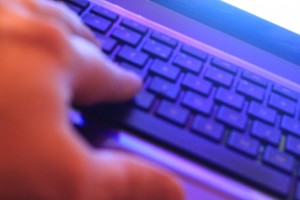 Newham Borough Council is a vibrant Council bordering the City of London, most of its residents are from ethnic minority backgrounds and cumulatively speak more than 100 languages. Newham's leadership team is constantly looking for ways to provide the best for its citizens. Introducing intelligent chatbots to its parking customer service offering is an important example of how the council is making a difference through technology.
With demands for council customer services ever increasing, Newham Council wanted to use the chatbot software to help streamline frequently asked questions to free up employee time to work on the more complex queries.
Ron Springer, Head of Customer Services said," We receive in excess of 400,000 calls to the council contact centre every year – with a huge number of them being common questions."
In particular, the council felt that parking calls could be triaged using chatbots, so that high priority calls could be dealt with by staff. The team also wanted a system that could provide real-time feedback so that common problems (as well as successes) could be identified to further improve customer services.
This led Newham's digital transformation team to Futr AI, the leading public and social services chatbot software developer and integrator delivering superpowers to critical service teams to be the best they can be. From out-of-hours self-serve chatbots on any channel, to making live chat agents instantly multilingual in over 100 languages, Futr's superpowers are transforming the way organisations serve their audiences.
The Newham team found the software easy to install and once the FAQs for parking with appropriate answers were in place, the chatbots were able to manage calls very smoothly, pushing the critical ones to council call centre staff.
Within the first six months of deployment, data showed that the council had saved 84 hours of call time and that the chatbots had answered 10,491 non urgent and repeat questions, saving the council about £40,000.
Not only did the chatbots assist with call volumes and time saved but also its multi-national language capabilities enabled queries to be answered in 23 different languages fluently. The ability to keep the chatbots on all day meant that customers had access to council parking services 24/7, allowing access to information at times convenient to them.
The digital transformation team have access to the real time data at any time and are able to analyse which problems their parking customers are experiencing the most, helping them to further tailor services to their customers' needs.
A very delighted Ikramul Haque, Head of the Council's Digital Transformation remarked, "Setting up Futr's chatbots was one of the easiest integrations we've done. It arrived ready for use out of the box – deployment was as simple as a few clicks."
Not only has the Council found that it is achieving better accessibility for customers, costs savings, enhanced customer services teams capacity, it has also given them the superpowers to engage fluently in over 100 languages seamlessly across various platforms –  the website, email or other applications like WhatsApp.
Ron Springer added, "Faced with increasing demand and channel shift, Futr's chatbot is future-proofing our service delivery and giving our call centre the bandwidth to deal with more complex issues."
Futr has over 1,000 organisation customers around the world and continues to enable customer services teams to deliver critical services to communities. For more information go to www.Futr.ai