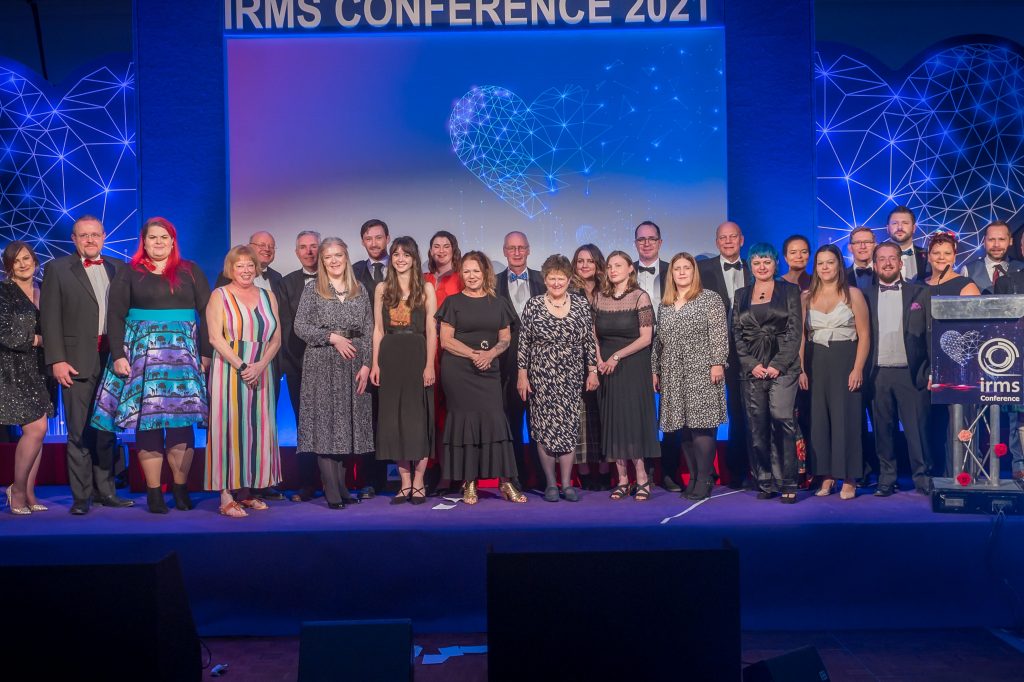 Society Recognises Excellence in the Field of Information Management
The Information and Records Management Society (IRMS) has announced the recipients of its 2021 IRMS Awards. The prestigious and highly sought-after annual industry awards recognise excellence in the field of information management. The awards were presented at a Gala Dinner, sponsored by Iron Mountain, during the IRMS Conference 2021 in Birmingham on Monday 29 November.  
The IRMS 2021 Award winners are:
Information & Records Management Team of the Year: Dapian
Innovation of the Year: Dapian Data Protection Impact Assessment Platform
Alison North Award for New Professionals: Ewa Kapica
Author of the Year: David Canning
Supplier of the Year: Act Now Training
Information & Records Management Professional of the Year: Rod Stone
Special Recognition Award: David Smith
Lifetime Achievement Award: Deirdre Allison
During the ceremony, co-hosted by Chair of the IRMS, Reynold Leming AMIRS, FIRMS and magician Ben Hanlin, the IRMS also presented Fellowships to Anne Barrett, Simon Ellis, Rod Stone and Suzy Taylor, with an Honorary Fellowship given to Gavin Siggers. Fellowship is the most senior level of IRMS membership. It is awarded to those members of ten years or more who have, in the opinion of their peers, attained appropriate eminence, authority or seniority.
Reynold Leming states: "Congratulations to all our worthy award winners and a very warm welcome our new IRMS Fellows, all of whom have demonstrated best practice and excellence in their field. They are true ambassadors for the information and records management industry and our Society." 
Registration is open now for the IRMS Conference 2022, which takes place in Glasgow from 15 till 17 May and will focus on the theme 'Resilience, Recovery and Renewal' www.irmsconference.org.uk