itelligent-i has been chosen by Durham County Council to deliver a corporate data and analytics platform to accelerate the delivery of meaningful insights across the council's main service areas using its suite of Accelerator Analytics. The solution securely brings together data from multiple sources and delivers meaningful insights upon which the council will be able to make faster, more effective decisions.
Working together with itelligent-i, the council carried out a Corporate Business Intelligence Review (CBIR) in the first half of 2021 to assess how it could better use the collective data it has across all services. The review found that data can be better harnessed across systems to allow less time for data collection and extraction, and more time for data analysis and the use of insights. The intelligence to be gained can help assist the council in planning, resource management and developing its services for customers.
Paul Darby, Corporate Director Resources, Durham County Council explains: "We've undertaken a substantial information and data improvement exercise with itelligent-i, so that the extensive data we have across the organisation as a whole, including data from our partners, can be used to deliver customer-led council services, whilst operating within budgetary parameters and compliance."
A public sector specialist, itelligent-i has worked closely with individual departments to understand the complex business processes and implement effective data visualisations and analytics. With its knowledge, it can take the best elements of its skills and design solutions to independently support specific challenges or needs.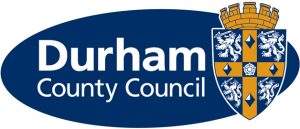 Tim Windsor, CEO, itelligent-i explains: "A core challenge and requirement for the council is to provide the timely and accurate insight it needs to understand the journey and flow of demand throughout the entire organisation such that it can tailor services and manage the costs to meet the customers' needs."
Using itelligent-i's insight approach it is possible to explore and drill through the data from a strategic, performance and operational lens perspective, whilst being safe in the knowledge the data is taken from the same single corporate version of the truth.
"Taking the programme forward is an ambition for the council in order to better utilise its sources of data and customers insights and it will be integral to future strategic planning and service improvement work – we're very pleased to be working alongside the Durham," concludes Mark Carlile, Head of Public sector, itelligent-i.
For more information on itelligent-i, please visit: www.itelligent-i.com