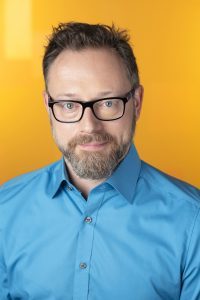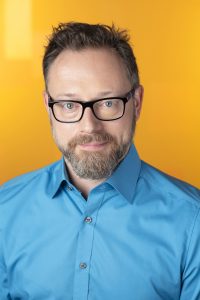 By Sascha Giese, Solarwinds
Rishi Sunak spoke recently about his ambitions to make the UK an AI superpower. Opening London Tech Week the Prime Minister said the UK was an island of innovation in areas such as artificial intelligence (AI), quantum computing, synthetic biology, and semiconductors.
But he acknowledged the UK's position as a tech leader should not be taken for granted.
"We must act – and act quickly – if we want not only to retain our position as one of the world's tech capitals but to go even further and make this the best country in the world to start, grow, and invest in tech businesses," he told delegates in London.
He made a direct link between innovation and economic growth—something would, no doubt, have chimed with his audience eager to invest now to reap the benefits in the future.
After all, Mr Sunak made it clear, "if our goal is to make this country the best place in the world for tech, AI is surely one of the greatest opportunities before us."
But can the UK make the most of its AI opportunity? And, perhaps more importantly, do the Government's actions match its ambitions?
Investment, skills, and pro-innovation legislation are key to AI success
There is no doubt the U has plenty of things going for it when it comes to AI. The country has a strong financial sector, a skilled workforce, and an openness to technology among citizens and policymakers that is more prominent than in some of its European neighbours.
And the Government is taking steps to build on these advantages. At London Tech Week Sunak also explained how the UK government is creating a "pro-investment tax regime…increasing public R&D investment to record levels…" and making the UK's visa system for international talent "one of the most competitive in the world".
One of the thornier issues is the need to strike a balance between innovation and legislation. On this matter, at least, the UK appears to prefer a 'light touch' compared to its neighbours in the EU.
In June, the European Parliament gave the green light to its approach to AI governance which follows a "risk-based approach" to protect EU citizens.
The UK, on the other hand, has made it clear it prefers a "pro-innovation" approach as it looks to become an "AI superpower" — a claim made by Michelle Donelan MP, Secretary of State for Science, Innovation and Technology in the introduction to the government's AI policy paper earlier this year.
With so many countries busy looking at AI, it's impossible to say with any certainty which approach will deliver the most benefits with the right level of safeguards. But it is also unclear what an AI-augmented world might look like.
Data and AI could help drive change in the NHS
One area that might provide a glimpse of the future is healthcare – another area where the UK potentially has an in-built advantage as a proving ground for AI innovation.
The UK government has already invested £123 million into 86 AI technologies supporting stroke diagnosis, screening, cardiovascular monitoring, and managing conditions at home.
And just recently, the government announced the creation of a new £21m AI Diagnostic Fund which it hopes will "accelerate the deployment of the most promising AI imaging and decision support tools to help diagnose patients more quickly for conditions such as cancers, strokes and heart conditions."
Of course, while any funding is to be welcomed, in reality, £21m won't go far. It may help kickstart a pilot project or proof of concept — but little else. But at this stage, perhaps that's all that's needed.
The National Institute for Health and Care Research (NIHR) recently compiled 10 recent examples of research on AI-based technology could support the NHS in areas including detecting heart disease, diagnosing lung cancer and reducing pressures on accident and emergency (A&E) services
The NIHR acknowledged that research of this depth and quality needs to be conducted to "deepen our understanding of how these tools could work in routine clinical practice, their long-term effect on patient outcomes, and their overall value for money."
In other words, more work needs to be done to identify exactly what progress can be made now while planning for the future. But it's clear there is already an appetite for AI.
In an interview with Sky News recently, Professor Naeem Soomro from the Royal College of Surgeons explained how technology could be harnessed to free up staff and improve efficiency.
"The biggest problem we face right now is access to care," he said, "and robotics, data, and artificial intelligence will help the NHS respond to those challenges."
I couldn't agree more. If the UK is to match its ambitions as set out by Rishi Sunak then the NHS is one area where the country can take a lead and become an AI superpower. The groundwork is already being done. It's up to those with vision — not just from within government and the NHS, but from the tech sector as well — to join forces to make this happen.