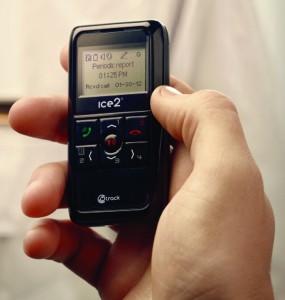 Government and public sector organisations are under increasing pressure to provide protection and security for lone workers. John Wisdom, Managing Director of vehicle, asset and employee tracking specialist Ctrack, takes a look at some of the latest lone worker developments and innovations.
According to the British Security Industry Association, there are now more than six million people in the UK that can be classed as lone workers, and a significant number of these will be employed within the public sector. There are many roles – from housing officers, social workers and security guards to public transport employees, paramedics and community nurses – working either in isolation or without direct supervision, often in places or circumstances that put them at potential risk.
Employers are now having to take their legal duty of care obligations seriously to protect their employees and members of the public under the Health and Safety at Work Act 1974 and the Corporate Manslaughter and Corporate Homicide Act 2007. In addition, there have also been a number of successful prosecutions in recent years where company directors have been held accountable under the Corporate Manslaughter Act, so it is also important to ensure mobile employees are working responsibly and legally.
The welfare of vulnerable lone workers is now a priority and has to be given plenty of consideration to ensure appropriate measures are taken and processes implemented. With these mobile employees constantly away from the office and on the move, the biggest challenge is to ensure their safety. Therefore, organisations increasingly want the ability monitor the wellbeing of these employees, whilst enabling them to call for assistance should a problem occur. With advances in technology in recent years there are now a range of options available.
VEHICLE TRACKING
The benefits of vehicle tracking have been widely publicised and offers means of boosting fleet performance in order to reduce costs, increase productivity and enhance customer service. However, this technology also provides an effective tool to gain visibility over mobile workers, access asset location and monitor the activities of vehicles.
This kind of solution can also include an integrated built-in or remote panic alarm, with the latest remote technology effective at a distance of over 100 metres from the vehicle. Meanwhile, geofencing enables organisations to create virtual exclusion zones that trigger an email or SMS alert should an employee enter a certain area. These zones can also be set up by time of day to better target when a lone worker will be most at risk.
PROACTIVE MONITORING
The latest tracking technology can now determine when a harsh event has occurred involving a vehicle, which provides a way of offering live protection to lone workers direct from the office. 24/7 monitoring will provide notification of any potential incident, enabling a driver to be quickly contacted to ascertain whether there has been a problem and whether support is required.
In addition, it is then possible to download detailed vehicle data to gather key facts and determine the events leading up to an incident, which can provide added protection to the employee.
PERSONAL TRACKING
Mobile personal tracking and panic button devices can now give workers the freedom to operate in isolated or unfamiliar locations without being cut off, whilst providing organisations with added peace of mind.
For example, our Ctrack ICE2 device provides employees with direct access to round-the-clock assistance in case of an emergency or accident, but also provides real-time and historical location data to monitor the whereabouts and safety of mobile employees through a sophisticated software suite. Meanwhile, the device offers two-way mobile calls to designated numbers that ensures a cost-effective communication solution.
ABOUT CTRACK
Ctrack provides advanced vehicle tracking and telematics solutions that deliver
immediate benefits and financial returns resulting from the ability to better manage a fleet operation. These tools provide added visibility and control that comes from knowing the exact locations and status of vehicles in real-time.
Suitable for fleets of all sizes, Ctrack delivers real advantage by reducing fuel consumption; validating overtime claims; eliminating unauthorised out-of-hours vehicle use; monitoring driver behaviour; achieving more jobs per employee; enhancing service levels; supporting environmental compliance; and increasing protection against vehicle theft.
Ctrack is part of DigiCore Holdings, a global company listed on the Johannesburg Stock Exchange with more than 750,000 tracking systems fitted in 56 countries across five continents.