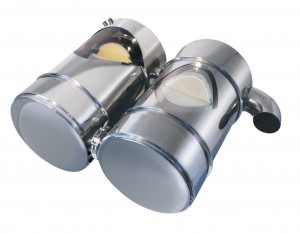 The VW scandal has highlighted the need for in use testing of vehicle emissions, according to Gainsborough-based vehicle emissions experts Eminox.
Eminox made the comment following the announcement from the US Environmental Protection Agency (EPA) which said that Volkswagen had installed illegal "defeat devices" software to cheat emission tests, allowing its diesel cars to produce up to 40 times more pollution than allowed.
Eminox manufactures emission control devices for heavy duty diesel vehicles such as buses, trucks and non-road machines. Eminox supplies to original equipment manufacturers and supports the retrofit market in order to reduce emissions from vehicles already in use. The company is required to prove that its technology meets tough emission standards, but also places a lot of emphasis on proving that it operates effectively in the real world.
Independent tests on the Eminox SCRT system show that it removes more than 95% of pollutants, including NOx and NO2. In field monitoring is then carried out to show that performance in the real world achieves the same emissions levels as the lab tests. The company believes that the automobile sector could learn from this approach and give consumers confidence that the vehicles they drive actually do what they claim.
A study by Ricardo on bus emissions in Brighton, supports both lab and in field data, in fact showing that a bus retrofitted with advanced SCRT technology achieves lower NOx emissions than any other vehicle tested.