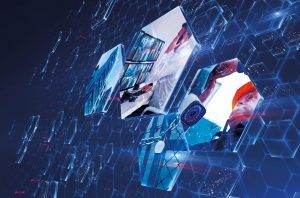 Reporter: Stuart Littleford
The Security Event is a major new exhibition taking place from 9-11 April at the NEC Birmingham, created for the commercial and residential security market.  The event brings together a world-class education programme, market leaders and industry experts, to make it the most hotly anticipated exhibition for UK security professionals in 2019.
Hosted by Western Business Exhibitions (WBE), part of Nineteen Group and powered by Security Essen, The Security Event offers the opportunity to bring together the best and brightest the industry has to offer.  Take advantage of free entrance, free parking and free networking drinks at the show.
An event designed by the industry, for the industry
The Security Event has been developed with support from a key group of the industry's major players, to deliver a world-class exhibition dedicated to UK security professionals, installers and integrators.  It is proud to have support of its ten founding partners – Anixter, ASSA ABLOY, Avigilon, Comelit, Dahua, Honeywell, TDSi, Texecom, Tyco and Videcon. This level of involvement ensures the exhibition covers the latest trends and innovations whilst addressing the evolving challenges facing the industry today.
The event has already created a buzz within the industry. Gareth Ellams, Group Sales Director at ASSA ABLOY told GPSJ: "We believe The Security Event is exactly what the UK security industry needs and are excited to come on board as a founding partner. At ASSA ABLOY, we are looking forward to the opportunity to engage directly with security professionals as well as end users, to present our industry-leading solutions."
Francesca Boeris, Managing Director of Comelit commented: "Comelit are extremely excited to become a founding partner of The Security Event 2019. The events concept and UK focus aligns perfectly with Comelit's aims moving forwards. We look forward to showcasing Comelit's constant innovation and friendly technology to the UK Security Market at the NEC in 2019."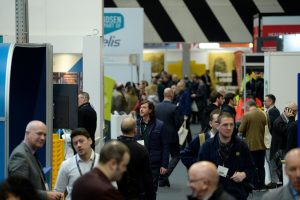 Mick Goodfellow, GM Honeywell Security EMEA added: "Honeywell Security is delighted to be joining The Security Event as a founding partner. This event provides an excellent opportunity to showcase our leading-edge security portfolio and in a location that allows us to enhance our relationships with our installer base."
Leading global security companies already confirmed
Visitors to The Security Event will have the opportunity to meet with many of the world's leading security providers.  Big-name providers already confirmed include: 2N, Advancis, ASSA ABLOY, Avigilon, Anixter, Bold Communications, Brivo, BT Redcare, CDVI, Comelit, ComNet, Controlsoft, Cop Security, CQR Security, Credit Card Keys, Dahua, Deister, Eagle Eye Networks, eLocker, ESP, Fastlane Turnstiles, Fujifilm, GJD, Gallagher, Genie Access, Honeywell, ICS Security, Luminite, IDIS, Insafe, MaxxOne, Morse Watchmans, RISCO, Selectamark, SKS, Suprema, TDSi, Texecom, Traders Warehouse, Tyco, Winsted, Videcon, Visual Management Systems, Zitko and more.
A tailored seminar programme
The Security Event will welcome high-profile speakers such as Martin Gill, Professor of Criminology and Philip Ingram MBE former Senior Intelligence and Security Officer. Martin Gill will be chairing a Keynote Panel offering insights direct from research on the trends impacting security installers and integrators, conducted on behalf of The Security Event. The session aims to explore the ongoing challenges within the security sector, how these are perceived, their impacts and in what ways might this determine who thrives and who does not.
Addressing the ever-growing cyber threats organisations now face, Philip Ingram will chair a panel entitled – 'Convergence: The challenges for installers and integrators in the increasingly cyber enabled age' covering important restrictions, threats and ultimately considerations which virtual platforms present to the security industry.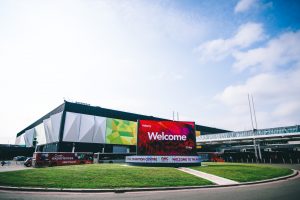 Throughout the three-day event, The Security Event's Innovation Theatre will feature presentations from some of the innovative manufacturers on the cutting edge of their field, covering topics such as CCTV, access control, integration platforms, automation, intelligent locking systems. In addition to their exhibition presence, all ten founding partners will be welcomed into the Innovation Theatre, hosting seminars on a broad range of current, relevant topics to industry.
Seminar highlights from our founding partners include:
The door was open…: a look at the cyber gaps in your building systems – Tyco
Using digital services to add value to intruder alarms – Texecom
Deliver Business Efficiencies by deploying innovative integrated security systems – TDSi
The revolution created by Cloud based security management – Honeywell Security & Fire
Using technology and AI innovations to improve local public services – Dahua
A range of sessions covering vital industry updates, standards, regulations and business advice from leading bodies including ASIS, The Security Institute, SSAIB and the FSA will also be presented in the Security in Practice Theatre, available for all visitors as part of their free admission.
The Security Event is also pleased to confirm that Linx International Group will be sponsoring the on-site Technical Seminar Theatre, offering practical training tips and guidance for security installers and integrators. Linx and PerpetuityArc provide courses and training primarily aimed at our end-user community, such as security & risk management training programmes whilst Tavcom Training are an award-winning training provider of security systems. The Group has also launched The Register of Certified Technical Security Professionals (CTSP) designed to raise professional standards in the security and fire industry.
Even more value from your visit with co-located events
The Security Event is co-located alongside three other highly successful and established exhibitions from the WBE portfolio: The Fire Safety Event, The Health & Safety Event and The Facilities Event.
One Industry. Two Unique Audiences. The best of both worlds.
The acquisition of WBE by Nineteen Group at the end of November 2018 creates an unrivalled exhibition portfolio for the UK security market, with two complementary security events focused on two unique audiences. With International Security Expo focused on serving Government and End Users, The Security Event is ideally placed to deliver the UK's number one channel focused event for the UK commercial and residential security market.
Following this announcement, Andy Croston, Owner/Director at Videcon Ltd voices his support for The Security Event, "As one of the first Founding Partners to come on board we saw the huge potential of this exhibition from the very beginning. Now with the support and resources of Nineteen behind them, we're certain The Security Event will deliver exactly what the commercial security market has been waiting for".
Tristan Norman, Event Director of The Security Event sums up to GPSJ why the security industry should be excited, "It is not often that the security sector gets to experience a brand-new event of this type and size. There has clearly been demand for a fresh event and we are enjoying tremendous support from the security community since announcing it. We believe this is a 'must see' event for anyone and everyone in the UK security industry and are excited to welcome visitors and exhibitors to Birmingham in the Spring."
To find out more about The Security Event, please visit: www.thesecurityevent.co.uk