By Chris Berry, Managing Director, Liquid Voice (UK) Limited
Today's customers have much greater expectations and organisations are increasingly having to demonstrate that industry regulations are being met and appropriate systems are in place to manage and protect the way in which their personal information is stored. Local authorities have had to find practical and rapid ways to achieve these standards in this new regulatory era, whether they hold credit card data within historical recordings or need ways of dealing with subject access requests and the 'right to be forgotten' under GDPR.
In addition to implementing systems that allow sensitive personal information to be stored safely, this new regulatory environment, which includes GDPR and PCI DSS, gives customers the right to decide how their sensitive information is handled. Local authorities now have a legal obligation to be able to identify, access, provide and, if requested, delete any recordings or other interactions that contain captured personal information within a one month period.  This can be a major challenge when having to search through historical records with only limited useful metadata, unstructured storage and disparate systems
Data Consolidation
The challenge of managing data is magnified for local authorities needing to maintain legacy call recording equipment or manage risk for systems that have reached end of life and are no longer supported by manufacturers and their solution providers. Historical recordings can be easily and effectively migrated from systems, including NICE, Verint, ASC, Red Box, Xarios, Oak and many others to a new and fully supported platform without the loss of any data. 
Automated Speech Transcription
Automated Speech Transcription is an effective solution to helps manage these large volumes of unstructured data. Having transcribed the spoken word, it allows organisations to search stored recordings for names and other useful personal identifiers which are not normally stored within recording systems and displays the results in seconds as text summaries ranked by relevance. These searches can include customer name, address or reference number where that data would not ordinarily exist.
As well as rapidly locating specific recordings, Liquid Voice data consolidation solutions allow them to be easily deleted as required within the right to be forgotten. This process is fully audited with the relevant security to permit or deny this privilege.
Redaction
The same technology can be used to automatically find and redact PCI or other toxic and sensitive information, whether held in stored recordings or other technologies including email, SMS, web chat and video. Data redaction has become a key element of the ongoing compliance strategies of local authorities that want to meet their regulatory obligations and is particularly important for historical data that may not have been captured under the most recent compliance environments.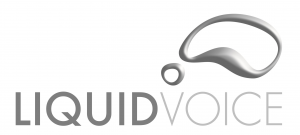 Importantly, this enables compliance processes to be implemented without having to suppress or delete entire recordings. After rapidly locating all predetermined personal identifiers in recorded interactions and datafiles using Automated Speech Transcription, the Liquid Voice solution isolates and overwrites it whilst white noise is inserted over recorded audio files. If required, compliance teams can access all data with advanced security controls protecting it against unauthorised users.
Contact:
Email: sales@liquidvoice.co.uk
Tel: 0113 200 2020
Web: www.liquidvoice.com