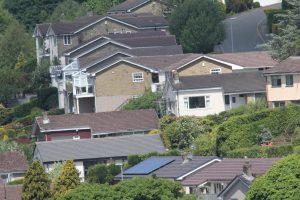 Housing Secretary Robert Jenrick today unveiled a new £12 million boost for affordable homes, in a bid to make it easier for people to get on the housing ladder. The programme represents the highest single funding commitment to affordable housing in a decade. 
Commenting on the measures, Peter Hogg, UK Cities Director at Arcadis, told GPSJ:
"The Secretary of State's announcement today on the Affordable Homes Fund is a clear commitment from the Government to prioritise housing delivery. Not only does it make clear the Government is serious about the levelling up agenda but, at the same time, it hasn't forgotten the unique housing challenges in London, with £4.5m alone earmarked for the city. It shows that the Government is sticking to the Conservative totem of a home-owning democracy with strong emphasis on accessible ownership, inclusive design and less emphasis in the announcement on other tenures. It also talks of private/public sector collaboration to deliver the number of homes targeted in the timescale proposed, which is very encouraging news.
"Linked to recent announcements on planning reform, it shows that the Government really does plan to deliver on the Prime Minister's "Build, build, build" pledge. This is pragmatic and logical but, as with many other aspects of the announcement, the detail of what this means and – more importantly – how it will work is yet to be made clear. This will be no small task and the Government and the industry must work closely together if the aspiration is to be delivered."