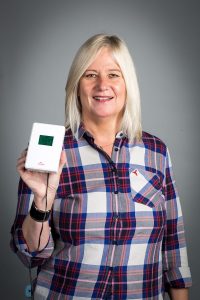 Momentum growing in education sector for CO2 monitors
The Scottish Government is leading the call for increased usage of CO2 monitors in classrooms, to reduce the transmission of COVID, and protect pupils and teachers. Local authorities are being advised to learn from neighbouring authorities who already have the monitoring devices in place.
Recently published guidelines state: 'Local authorities should consider whether CO2 monitors may play a useful role in their overall ventilation monitoring strategies, particularly in areas of the school estate that are identified as higher risk or of concern. CO2 monitors detect the amount of CO2 in a space, which will increase if adequate ventilation is not provided, thereby prompting user intervention such as opening a window or vent, and some schools will have these installed already.'
Universities and local authorities throughout the UK are also implementing a similar CO2 monitor installation strategy.
Preliminary research produced by Sage's Environmental and Modelling Group (EMG), suggests that in spaces where the same group of people regularly attend, for example schools and universities, continuous monitoring may be possible to use as a transmission risk indicator. The report suggests that a space with 20 people would be unsafe once it reached carbon dioxide levels greater than 1500ppm (parts per million).
'It has been recognised, even before COVID, that carbon dioxide monitoring is a key indicator as to whether a room is properly ventilated,' commented Jane Warburton, MD of Flamefast, one of the leading manufacturers of CO2 monitors in the UK.
'Installing CO2 monitors with an easy-to-follow traffic light indicator provide the occupants with the information to safely manage the air quality,' she added. 'Fresh air levels can be measured with CO2 monitors, and doors and windows opened when necessary, without pupils having to work in a constantly cold environment,' concluded Warburton.
For more information please visit www.flamefast-gas-safety.co.uk/covid