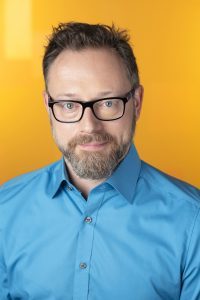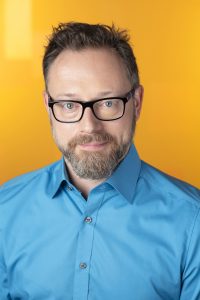 By Sascha Giese, Head Geek™ at SolarWinds
IT teams across the public sector are under pressure to migrate technology infrastructure, services, and data to the cloud. Whether the objective is to deliver cost savings, performance improvements, better reliability, or a combination of benefits, the trend is well established. Increasingly, the emphasis is shifting away from "why" migrate to the cloud to "how soon can it be delivered?"
But in the rush to exploit the wide-ranging benefits of cloud adoption, it's important to keep some key questions front of mind. For instance, are organisations in danger of missing out on better outcomes over the long term by pursuing rapid migration strategies? Are there benefits in taking a more measured, strategic route when moving to the cloud?
In many circumstances, adopting a gradual process can avoid the risks of becoming inadvertently locked into a particular approach or service provider. Instead, a strategy where cloud migration happens in manageable increments and where hybrid environments or multiple clouds are used as part of a best practice approach can more effectively fit the decision-making and funding processes seen for organisations across the public sector.
In practical terms, moving to the cloud in manageable stages can avoid the interruption that can come with a "big bang" approach where migration happens all at once. Indeed, pursuing a multi-cloud/hybrid cloud approach can also help maintain "business as usual" service for key IT systems, avoiding the need to bring infrastructure to a full stop for migration purposes.
What's more, by taking the pressure off IT staff to migrate systems and data in a condensed time frame, organisations can help prevent mistakes and ensure nothing is being overlooked. It's advisable, for example, to start a phased migration process with less critical workloads, taking note of any issues while migrating before moving on to more critical data.
The Benefits of Versatile Cloud Environments
For many organisations focused on cloud adoption, migrating all their software, services, and data to a single provider no longer makes practical or economic success. Instead, working with multiple cloud providers allows them to more effectively manage and expand their options and take full advantage of the capabilities and specialisms different platforms provide.
This approach also recognises every public sector setting has its own technology needs, and some cloud platforms may be better suited to meet them than others. For instance, some organisations operate at least some level of critical IT infrastructure, meaning it's necessary to keep specific workloads on-premises even when migrating to cloud infrastructure on a more general level. By definition, a hybrid cloud solution opens up the benefits of cloud while alongside an existing on-prem environment. This also makes migration easier, as some workloads can remain on-premises for the long term while simultaneously shifting others to the cloud.
With any cloud migration project, preparation is key, and failing to follow a manageable process is often the single biggest obstacle to a successful approach. Preparation should always include training everyone involved in the cloud migration process, so they understand the technology, the steps involved in moving legacy systems to the cloud, and their specific role.
Some IT teams find it useful to familiarise staff with the migration process by focusing on smaller tasks before dealing with more important and ambitious steps. This not only helps minimise the risk of problems occurring during the process, but also builds experience in what it means to adopt the cloud.
Ultimately, following a well-planned timetable can deliver huge benefits over the course of a cloud migration strategy. In particular, by focusing on the overall objectives around any new multi-cloud or hybrid cloud environment and ensuring the proper training is available, it becomes more practical to focus on a best practise approach to help deliver the performance, versatility, and cost advantages of the cloud for every stakeholder.