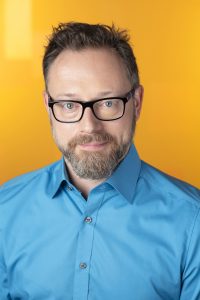 By Sascha Giese, Head Geek™ at SolarWinds
The pace of digital transformation across the public sector has accelerated significantly in recent years, and with Covid-19 prompting a near-overnight shift to online services, the process has come a long way already. Services once requiring pages of paperwork now are fully digitised—renewing your passport or driver's license can both be completed entirely online, for example.
But, as part of a wider strategy to build a modern, connected society, there remains work to be done to deliver effective digital services to meet the needs and expectations of users. For instance, if digital public sector services are to be successful, improve outcomes, and make better use of available budgets, there needs to be a significant emphasis on boosting the quality of the user experience.
As government minister Steve Barclay said last year, "Now more than ever, it is important that government responds to people's heightened expectations about the services they use. During the pandemic, people have had to interact with public services in a variety of new ways, including the NHS app and the vaccine booking service. People rightly expect government to be data-driven and digitally literate, and this will be a priority for me in my new role."
Where Are We Heading?
There are interesting examples of how the overall strategy is developing. Late last year, for instance, the Government Digital Service published an update for its proposed "One Login" system, described as a "mission to build a simple, joined-up, and personalised experience of government for everyone." The idea is to provide a single sign-on and identity-checking system to replace the patchwork of login processes and credentials currently seen across different government services.
This is a major technology project. With a budget reportedly in the region of £400 million, it will be built in the cloud and run on Amazon Web Services, and will include the development of an app designed to streamline online processes and provide a better user experience.
Identity authentication is key to delivering secure services resilient to fraud, providing users with the confidence they need to use them on a regular basis. The general public has become used to authenticating themselves online across a huge range of consumer services. Consolidating access to government logins will help deliver a more connected approach, improve accessibility, and should result in a more effective experience all around.
It also offers the potential to integrate trusted third-party applications and services, like those provided by banking, insurance, and healthcare organisations, among others. In doing so, there is scope to improve efficiency and reduce the costly administrative overheads associated with existing manual processes.
Risks and Rewards
The size of the budget allocated to this strategy gives some context to the range of challenges it's likely to face during its development and implementation. For starters, this is a complex undertaking, and given the difficulties faced by major public sector IT projects over the years, delivering a solution on time and within budget will represent a major achievement.
The conclusions of a report called, "The challenges in implemented digital change," published by the National Audit Office last year, remind us these large-scale projects are extremely challenging. Its authors said, "despite 25 years of government strategies and countless attempts to deliver digital business change successfully, our reports show a consistent pattern of underperformance. This underperformance can often be the result of programmes not being sufficiently thought through before key decisions on technology solutions are made."
As the report points out, this can cause major problems and remains a source of concern for a project as large and complex as One Login. "This means that there is a gap between what government intends to achieve and what it delivers to citizens and service users, which wastes taxpayers' money and delays improvements in public services," the report says. "If government is to improve its track record in delivering digital business change, it must learn the hard-won lessons of experience and equip its leaders to act effectively."
As a result, there is certain to be intense scrutiny and, in some quarters, hostility to the development of this wide-ranging service. Whether the concerns centre around past performance, issues such as security and privacy, or come from people who oppose the idea of further government involvement in a digital society, the pressure will quickly build if there's overspend or undue delay.
On the other hand, gaining public support and confidence by simplifying access to online public services with an effective solution delivery will be a major step in modernising the way government interacts with its citizens. For our increasingly digital-native population, this won't be about innovation—it will represent a minimum requirement for people who spend more time than ever online.