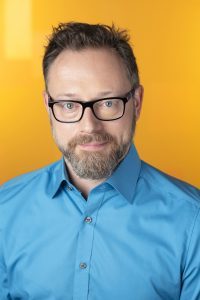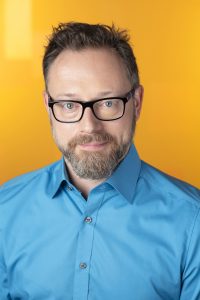 By Sascha Giese, Head Geek™ at SolarWinds
Organisations across the public sector are embracing digital transformation, and as a result, IT infrastructure is becoming more complex. On top of significant levels of legacy hardware and software to manage, the addition of various cloud-based services means IT professionals are looking after a diverse set of technologies—from the most current and advanced systems to those in use for many years.
As a result, IT teams must split their time and resources across disparate technologies. To stay in control, many now rely on a variety of management and monitoring tools. Though these tools help them maintain performance and reliability, the quest for simplification means service silos can develop based on the various monitoring capabilities available.
Indeed, the widespread piecemeal monitoring strategies seen across organisations can create major operational blind spots, and on a practical level, they can cause delays in resolving problems and failures. Looking ahead, the danger is IT pros will eventually find it's no longer possible to fully focus on infrastructure and service modernisation because the complexity inherent in monitoring their existing systems gets in the way.
So how can public sector technology teams balance their digital transformation priorities against the need to deliver effective monitoring across their IT estate? The answer lies in the implementation of full-stack observability, which is designed to deliver an end-to-end monitoring service without the familiar silos and disruptive complexity.
From Monitoring to Observability
Traditional infrastructure and application monitoring tools capture and process telemetry data to allow IT organisations to understand the current state of each relevant component. This then enables teams to understand where systems are operating normally, whether they're performing outside their normal parameters (or are completely offline), and how the status of each is changing at any given time.
This traditional approach to monitoring tends to focus on a specific network, cloud, or infrastructure component. Ultimately, the role of these tools is to help technology professionals identify and resolve minor and serious problems as soon as possible.
Specifically, these tools employ metrics-oriented dashboards to help IT pros evaluate telemetry data against manually or statistically defined thresholds. Though this provides invaluable insight across public sector organisations, the tools can't provide cross-domain correlation, service delivery insight, information about operational dependencies, or any useful sense of predictability.
This creates a problem because modern systems are increasingly built around complex multi-cloud environments and increasing levels of telemetry data, meaning there's an accompanying shortfall in the monitoring insight available.
In contrast, observability goes beyond traditional monitoring by measuring the internal states of systems in their entirety. By offering a more holistic view—from end-user experience to server-side metrics and logs—IT teams can immediately overcome the limitations of their legacy monitoring tools.
Whereas monitoring aggregates and displays data to help assess whether systems are operating as expected, observability draws on these insights and metrics and compares this information with expected outcomes and objectives. This allows IT pros to understand the state of their infrastructure and applications and allows them to eliminate silos.
Observable Improvements
Observability also offers IT organisations scope to improve performance, availability, and digital experience on a continual basis—all while embracing the complexity of today's increasingly distributed hybrid and cloud tech strategies.
Moreover, full-stack observability isn't just about IT monitoring, performance, and problem-solving. By delivering actionable insights and intelligence—combined with capabilities such as machine learning and artificial intelligence for IT—it can be applied to historical metrics, logs, and trace data at a huge scale and in real time.
This also helps professionals across ITOps, DevOps, and security teams deliver consistent and well-performing services focused on meeting the needs of users with continuous improvements in productivity and experience.
The bottom-line impact is users, employees, and customers alike get better-performing, more reliable systems to meet their varied needs. This is particularly important for public sector organisations focused on the delivery of digital transformation projects, where minimising complexity is often among the key strategic priorities when modernising systems.
As digital transformation continues apace across focused public sector projects and entire departments alike, observability is increasingly key to enabling the kind of proactivity these systems require to maximise uptime and performance. In this digital-first era, expectations are high, and public confidence in online services will—to a significant degree—depend on how well they perform.