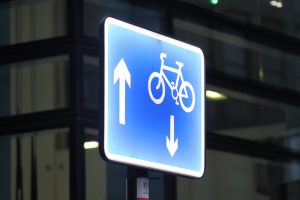 Blackhawk Network(BHN), the global market leader in payments, rewards and incentives, has been awarded a third Crown Commercial Service Framework. Cyclescheme, a wholly owned subsidiary of BHN, has been approved to join the (CCS) RM6273 Employee Benefits & Services Framework.
With Cyclescheme, the UK's leading Cycle to Work provider, employees can save up to 42% on a new bike, e-bike or cycling accessories by spreading the cost of their purchases through salary sacrifice. The salary sacrifice is taken from employees' gross salary before tax, so it's cost-positive for the employer.
Joining the framework will allow public sector organisations to offer their employees Cyclescheme; with a choice of 2,600 retailers, and a way to save on commuting costs, whilst getting fitter and reducing their carbon footprint via a CCS approved procurement supplier.
Insights from BHN's recent employee research showed that over three quarters (76%) of employees are looking at ways to save more money, and the majority of employees surveyed thought their employer could do more to support them through the cost-of-living crisis (53%).

Chris Ronald, VP EMEA, B2B – Incentives, Rewards & Benefits, BHN, said: "As the leading Cycle to Work provider we are proud to have been selected to support public sector employees to save money and keep fit. BHN has over 30 years' experience in benefits and employee engagement, supporting organisations to engage and create loyal, inclusive and energised workforces. From our research, we know that the UK is still suffering the effects of the cost-of-living crisis, which is why we are passionate about what we do and encourage all employers to introduce ways to support employee's financial wellbeing and encourage participation. Joining the CCS Employee Benefits & Services Framework forms part of our continued commitment to serve the public and third sectors."
The appointment came after a competitive tender process undertaken by CCS and will be in place for an initial three years. CCS plays a vital role supporting the UK public sector save money when buying common goods and services.
To find out more please visit www.crowncommercial.gov.uk/agreements/RM6273