Matrix steps forward as a strategic partner for National Interview Week, a ground-breaking education initiative aimed at bridging the gap between education and career
Matrix, one of the UK's leading Workforce Management companies, is proud to announce its strategic partnership with National Interview Week, a pioneering education and early career initiative set to launch on December 4th, 2023.
This partnership underscores Matrix's commitment to its social value strategy and its dedication to closing the widening divide between education and career. By aligning with this innovative project, Matrix is able to demonstrate its unique position as a representative of both workers and employers, making the initiative a natural fit for the company's ethos.
Recent statistics have highlighted critical gaps in the career development of students across the UK:
38% of state-school students have not participated in any career-related activities.
37% of state-school senior leaders lack sufficient funding for comprehensive careers guidance.
36% of secondary school students lack confidence in navigating the next steps of their education and training.
An increase of £4,600 in annual earnings is associated with young people possessing better essential skills.
In response to these pressing issues, National Interview Week has been conceived to empower students. The initiative provides 5,000 free interview coaching sessions during the upcoming Autumn Term, targeting students in Year 12 and above from state schools and colleges. The programme aims to build students' interview confidence and connect them with mentors to enhance their personal development.
Siobhan Goss, Matrix's social value manager comments, "We understand the importance of giving these vital life skills to young people and this opportunity allows us to do it on a much greater scale. It aligns perfectly with our current social value strategy and our wider purpose of connecting people to work.  We are excited to be working with Tim Campbell and supporting National Interview Week and look forward to seeing how the project develops over the next couple of years, culminating in not just 5000 students being helped but 50,000"
National Interview Week is a joint effort between YourGamePlan and Oppidan Education. YourGamePlan's extensive reach in the education sector, offering accredited training to schools and colleges across the UK, complements Oppidan Education's experience in delivering personal development programs. Together, they aim to equip students with the skills needed for a successful transition from education to independence.
Renowned entrepreneur and former star of The Apprentice, Tim Campbell, is spearheading National Interview Week. Commenting on the initiative, he remarked, "I remember the feeling at school of not knowing what I wanted to do when I left. That uncertainty was made worse by the fact that I had no idea what my next steps should be and absolutely no interview practice – those first interviews are a pretty alien process to a young person. My career has put me through some tough selection processes (with The Apprentice being one of them!) and I really feel that more needs to be done to prep students who are looking to get that crucial first job."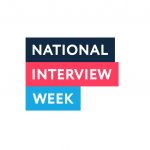 Mark Inskip, CEO at Matrix, expressed his enthusiasm for the partnership, stating, "Our collaboration with National Interview Week reflects Matrix's dedication to nurturing the future workforce. By supporting this initiative, we are contributing to the development of essential skills that will empower young individuals to make confident and informed career choices."
Registration for schools opens on September 5th. To learn more and sign up, please visit yourgameplan.co.uk/events/national-interview-week.