Reporter: Stuart Littleford
Mark Neill, the Managing Director of Landmarc Support Services (Landmarc) has announced that military veterans will be guaranteed interviews for jobs at Landmarc.
Mark is himself a military veteran and feels passionately that Landmarc should match the recent commitment the Government has made to veterans in guaranteeing them interviews for civil service jobs[1].
Guaranteed interviews for military veterans at Landmarc will start with immediate effect. As a longstanding employer of ex-service personnel, Landmarc believes that this important commitment will help the company secure the skills and experience the business needs today and in the future.
A significant number of veterans already work for Landmarc at every level of the business, bringing invaluable knowledge learnt from the Armed Forces to the company's national workforce.
Mark commented: "Service personnel often have the attributes we are looking for at Landmarc; agile, dedicated, strategic and excellent team players; a guaranteed interview will ensure we attract this talent and be a better business for it.
"I also recognise the unique opportunity Landmarc offers those leaving the Armed Forces. Our business provides support services across the UK Defence Training Estate, a familiar environment for anyone that has served and therefore a positive environment for the transition to civilian jobs – a journey that can be a challenge for some. Working at Landmarc keeps veterans close to the military and they become part of our mission to provide the best possible training experience for our Armed Forces.
"There will be no time limit between leaving military service and when an individual can take up the guaranteed interview offer, applicants will simply need to meet the basic minimum criteria for the job during the selection stage.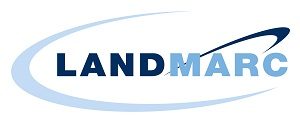 "Landmarc is proud to be pro-active in boosting the employment prospects of those who have served in the British Armed Forces and this new initiative will help us deliver our wholehearted commitment to the Armed Forces Covenant."
For more information, please visit www.landmarcsolutions.com.
[1] www.gov.uk/government/news/government-delivers-on-promise-to-veterans-announcing-guaranteed-interviews-for-government-jobs